A nationally ranked hospital specializing in rehabilitation for spinal cord and brain injuries has completed a massive capital campaign to double its size and help patients pay for costly care.
In January, Englewood's Craig Hospital closed a $73 million capital campaign. Some of the funds financed a construction project expanding the hospital's footprint from 135,000 square feet to 220,000 square feet.
The nonprofit hospital had not undergone major changes since it opened in 1970. The Craig Hospital Foundation turned to former patients and donors for donations, ultimately surpassing its $68 million goal.
"In capital campaigns, there's often a sort of format that you need to have so many dollars of previous donors in order to meet your campaign goal," said Mary Feller, executive director of the foundation. "But once we let people know that we needed their help, they came through for us."
Craig Hospital has figured among the top 10 rehabilitation hospitals in U.S. News and World Report's annual rankings for the past 25 years.
Notable patients include professional snowboarder Kevin Pearce, who suffered a traumatic brain injury while preparing for the U.S. Olympic trials, and magician Roy Horn of the duo Siegfried & Roy, who sustained a serious neck wound after a tiger attacked him during a Las Vegas performance.
Since construction started in August 2014, the hospital has added a fourth floor to its original building and opened a two-story annex called the PEAK Wellness Center, which features bicycles that use an electrical current to help paralyzed patients. Virtually the entire hospital is being remodeled.
Feller said she's especially proud of one upgrade in particular: private rooms. Before renovations, recovering patients often shared rooms for months, which could leave visiting families tripping over one another or irk patients who prefer to recover in privacy.
RTA Architects designed the new additions, and G.E. Johnson is the general contractor.
Out of $73 million raised, $50 million has been set aside for construction and $23 million for programming and financial aid for patients. The total cost of construction was $90 million, Feller said, with the hospital picking up the last $40 million with debt financing and its own cash reserves.
Founded in 1907 as a tent colony to treat tuberculosis, Craig Hospital started caring for people with diseases or trauma affecting the spinal cord and brain in the 1950s and moved to its current site next to Swedish Hospital in 1970.
The Craig Hospital Foundation had $8.7 million in revenue in 2013, according to its tax filings. The hospital itself reported $100 million in revenue in 2013, the most recent year for which tax data was available.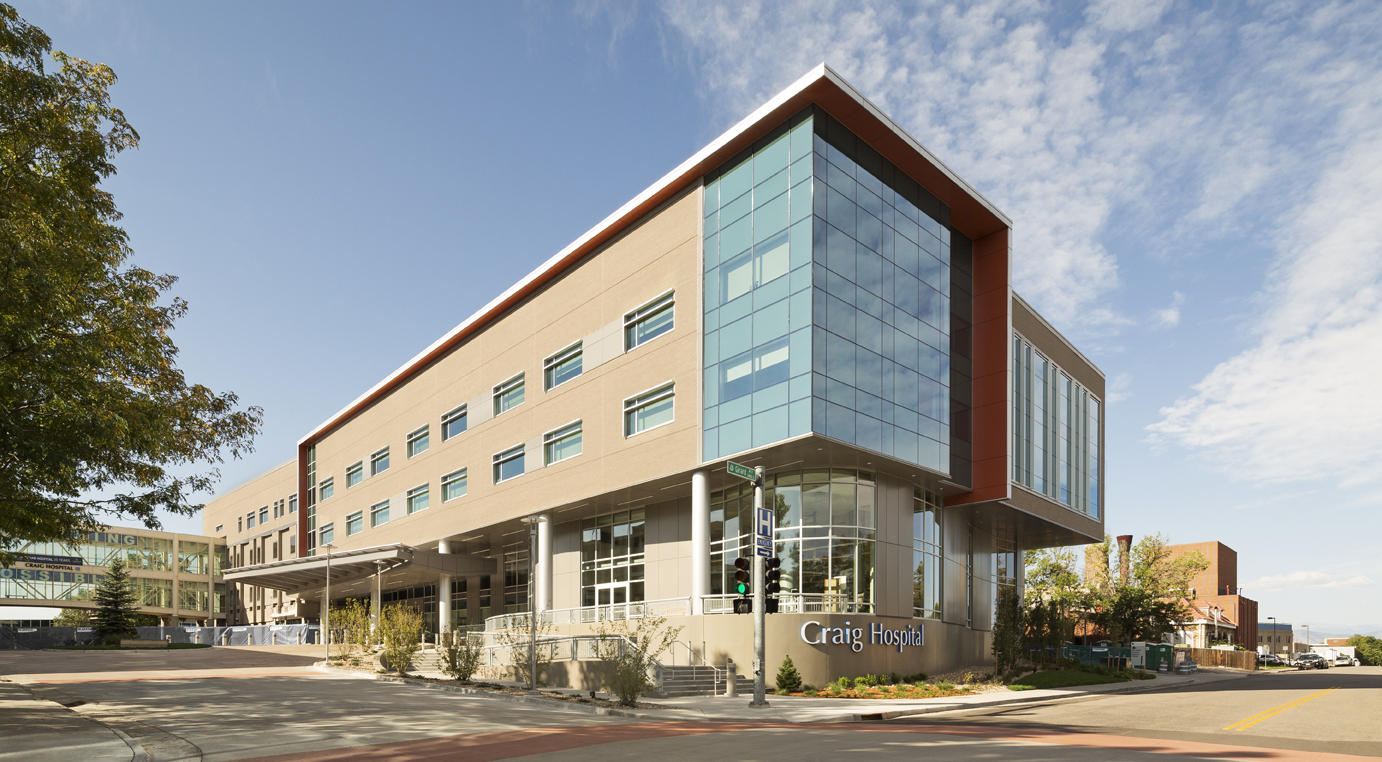 7525