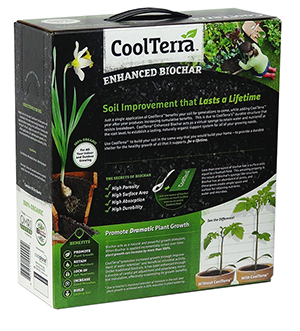 A Greenwood Village company that turns wood chips into high-octane fuel has completed a $9.2 million capital raise to open up new business as gas prices slump.
Cool Planet Energy Systems, an alternative energy and technology company, will invest that money into CoolTerra, an agricultural product aimed at boosting plant yields. It's a byproduct of a fuel production process that Wes Bolsen, business development head at Cool Planet, said is tougher to sell with crude oil prices plummeting.
"Denver is definitely not immune to a downturn in oil, gas and renewable energy, but it's been exactly the opposite for soil health and agriculture," he said. "Healthy plants need healthy soil is our motto."
Cool Planet disclosed its raise in an SEC filing on Jan. 28.
The company makes its fuel and ag products by cooking wood chips and other agricultural byproducts at a temperature and pressure so high that carbon leaks out of them as a vapor. It turns the vapor into high-octane liquid fuel to be blended into gasoline. The leftover solid byproduct becomes CoolTerra.
CoolTerra's charcoal-like particles absorb water, microbes and fertilizers, Bolsen said. He added that sprinkling CoolTerra into seedbeds increases the chance plants will sprout and take hold. And, Bolsen said, CoolTerra can save water and fertilizer.
Cool Planet already sells CoolTerra to strawberry farmers and plant nurseries. The company's next step is to pitch CoolTerra to farms growing wheat, soy, corn and cotton, Bolsen said. Cool Planet also is developing a product to mix into livestock feed and expanding into more retail locations.
Bolsen estimates Cool Planet has received between $130 million and $150 million since its founding in 2009, including funds from BP and Google Ventures.
Fifty-four investors contributed to the funding round disclosed last week, which opened on Jan. 14. Cool Planet soon will launch a larger equity raise courting agricultural companies as strategic investors, Bolsen said. The company is not yet profitable.
Cool Planet started manufacturing CoolTerra in California to be near the vineyards and strawberry farmers that were its first customers. Today it splits its employees between an engineering and management office in metro Denver, and the manufacturing and research center in California.
In 2014, the company received a $91 million loan guarantee from the U.S. Department of Agriculture to build a fuel production facility in a part of Louisiana ringed by tree farms. Bolsen said the timeline for opening that facility, now under construction, will depend largely on oil prices.
Bolsen said that because the costs of sourcing wood chips and building a small refinery are generally lower compared to drilling and refining crude oil, Cool Planet's fuel product would be a cheaper alternative when crude oil is priced at $70 or more per barrel.
And even when crude rebounds, Bolsen thinks expanding into the ag business now will pay off the next time the energy sector stumbles.
"Oil and energy don't have much to do with agriculture," he said.
7423