You can find the perfect ring, outfit bridesmaids and groomsmen and pick up just about any wedding gift in Cherry Creek North.
Now a Denver hat maker-turned-venue operator wants to keep the party in the neighborhood.
Mother-and-son team Cindy and Thomas Wynne are building out Venue 221, a planned event space at 221 Detroit St. Plans called for a reception hall that venue spokeswoman Patty Moser hopes will fill a gap for a dedicated event venue in the upscale Denver neighborhood.
"(Wynne) resides in Cherry Creek personally," Moser said. "She wanted to build something where there is nothing, and there's really truly no venue in that area."
Wynne, a milliner by trade, bought her forthcoming venue for $2.4 million in 2012, city records show. At the time the building housed furniture and lighting store De Juna.
Wynne is planning to build out an event venue on the first floor and add a private residence on the building's second story, Moser said, and Venue 221 is on track to be open for business early this summer.
Venue 221 plans to go after the wedding market first, Moser said, with an eye toward filling in its event calendar with corporate events and nonprofit functions. Wynne declined to say what it would cost to outfit the venue, but Moser said they are making major investments in an on-site caterer's kitchen and the building's audio-visual system.
Venue 221 won't hire a kitchen staff of its own and instead will open the property up to full-service caterers that specialize in off-premise catering for each event, Moser said.
Even if there isn't another event venue just down the street in Cherry Creek North, Moser said competition can be the biggest challenge for any fledgling event venue in Denver.
She noted that hotels tend to be in the running for the same events Venue 221 wants to host. The hotels, she said, often also offer a less expensive option and can come complete with linens, tables and other essentials.
Moser hopes Venue 221 will be able to stand out by offering more custom features than hotel ballroom. She's also betting its mid-century modern design will make Venue 221 stand out from other spots.
"The finishings are going to be to the level you would think of in a Cherry Creek North retailer," Moser said. "It will truly be about building a special event each celebration."
Michael Knorr is the architect behind Venue 221, and Coe Construction is the job's general contractor. HD Communications is handling audio-visual work and Studio 10 is the interior designer on the project.
Venue 221 is already going after brides-to-be on social media ahead of its planned summer opening. But Moser said getting the word out to the companies in charge of putting the wedding day together will be more important for keeping the venue's calendar full.
"We'll go after the third-party planners and the wedding planners," she said. "Because they are the people are going to repurpose and reuse the building."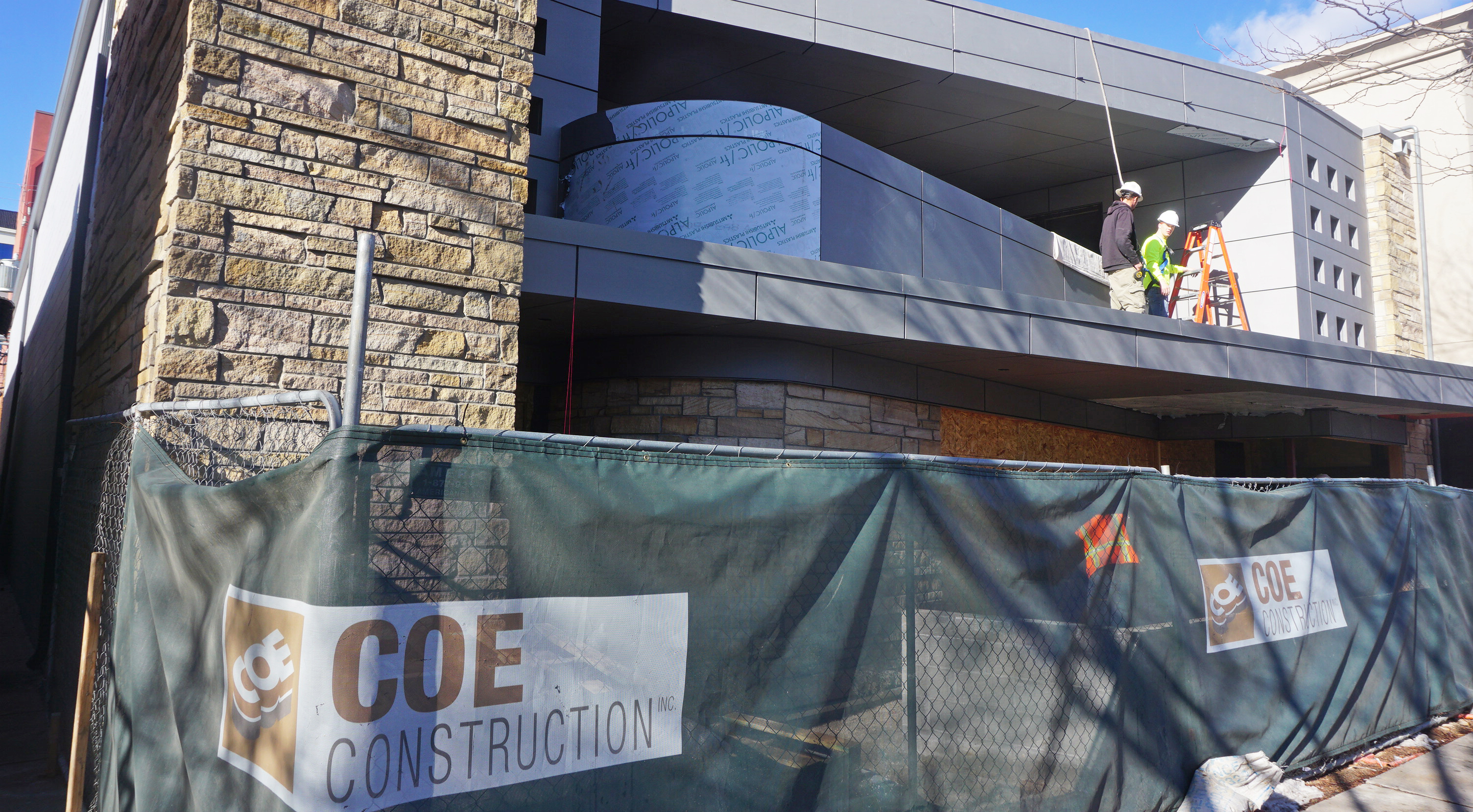 7164