A champion bodybuilder and custom metalworker listed the home he built in Evergreen with panoramic views of Mount Evans for sale at $1.78 million.
Glenn Vogel, Mr. America in 2012, forged his career from a different kind of bodybuilding: molding car bodies, missiles and wine cellars.
The house, which he finished building in 2007 at 6199 S. Skyline Drive, includes 28-foot steel-framed floor-to-ceiling windows.
"The one thing you can't see from pictures is where the house sits," he said. "The way I designed the home – from the living room, to the dining room, to the kitchen, to the office, to the master bedroom, to the gym and even from the master shower – you have expansive views."
Vogel said he'll especially miss the view from a swinging ski lift chair in his living room – another piece of custom metalwork – but it's time to leave behind a home that took him 3½ years to build.
Sean Endsley of LIV Sotheby's is the listing broker on the four-bedroom, 6,864-square-foot house, which hit the market last week.
Vogel grew up with ocean views in San Diego, when the area was a mecca for bodybuilders and hot rod mechanics. He was both: a muscle car maker who flexed his way to the Teen Mr. America title in 1977.
But then Vogel returned to the body shop, bending steel instead of pumping iron. For years, he got subcontractor jobs making Tomahawk cruise missiles for the likes of Boeing.
In 1991, Vogel and his young family left the beach for the mountains, purchasing property in Evergreen for $120,000. Vogel switched careers, as well as scenery, and started making custom railings and other metal fixtures.
His major projects these days are the range hoods and wine cellars he designs himself. Homes from Manhattan to La Jolla bear his handiwork, he said, which can cost up to $20,000 apiece.
But his house was a build borne from necessity.
In 2003, a March storm dumped 8 feet of snow on the family's original Evergreen house, busting windows, pipes and parts of the roof. So Vogel tore it down and started sketching.
Today his house – the only home he has built – is sided with a steel alloy commonly used to make ships. Outside, it has a wraparound patio and heated workshop for tinkering with cars.
Inside, visitors enter an open-plan kitchen, dining and living room and take a spiral staircase to a master suite and gym.
It was there that Vogel and his son started lifting together. In 2012, both father and son won the Mr. America competition in their age groups, then dropped the sport to focus on the family businesses.
Now Vogel wants the freedom to hit western slope powder one day and be in southern California for the surf the next. Traffic in Evergreen is getting too thick for him.
"I'm a San Diego, dyed-in-the-wool hot rodder," he said. "People here drive 10 miles an hour under the speed limit in the left lane."
And he's planning to put the range hood business on the back burner to focus on wine cellars.
Or better yet, wines. Vogel and his wife have their eye on an 18-acre plot in Paonia.
"I've got a fantasy of growing grapes," he said. "This property we're looking at, it's got a lot of acreage on it and there's room for a vineyard."
Maybe even room for another custom-built house with a view.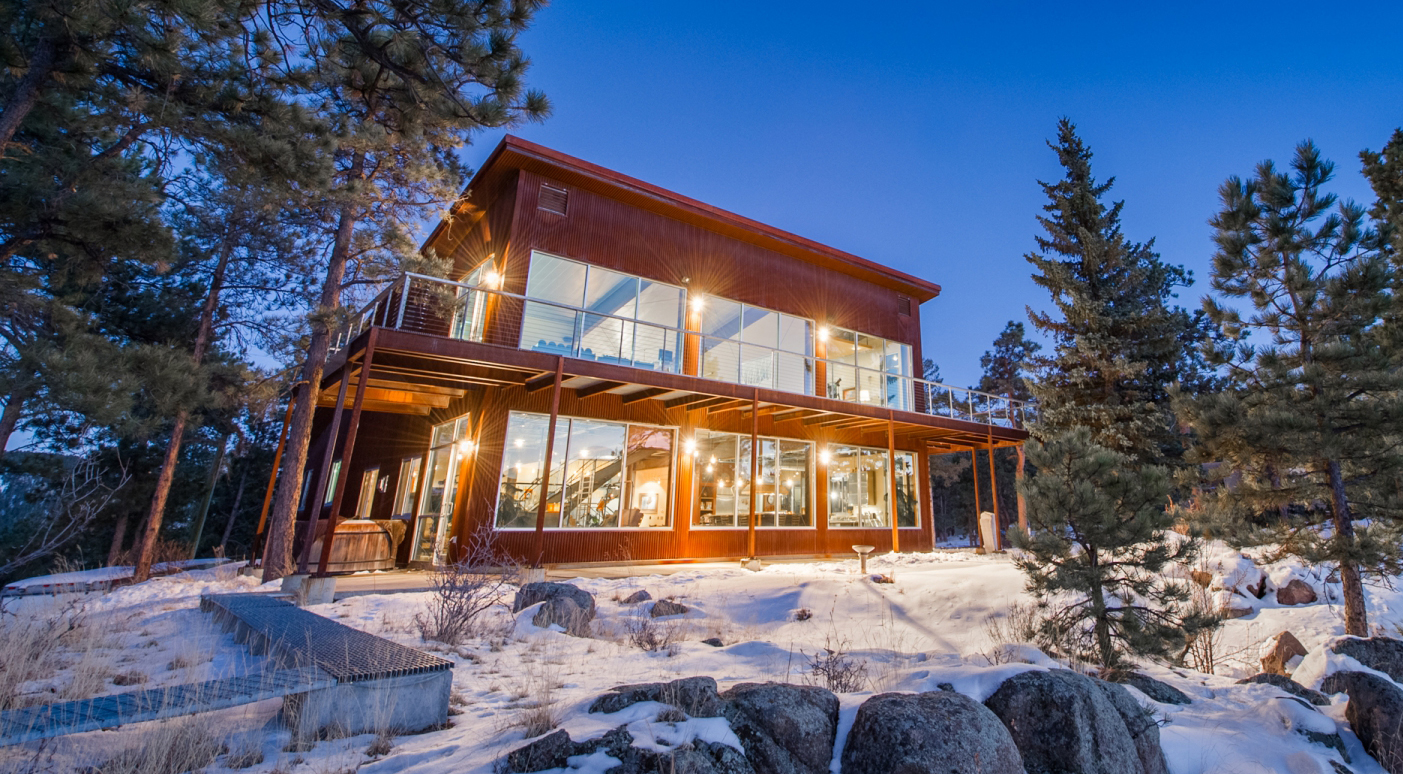 7057