After a couple of years heading up Denver's development services department, Steve Ferris is hopping over to the other side of the permit counter.
Ferris is launching real estate consulting firm Real Estate Garage, which focuses on steering developers through the web of city approvals and other tangles that might otherwise slow a development project.
"What I saw was that it was a real challenge for some folks understanding how the city operated," Ferris said. "There were folks who were very skilled, but the people who hadn't done it before needed some more help."
Ferris left his job at the city last November and is launching his one-man shop out of RiNo shared office complex Industry. He said he co-founded a similar business with some other partners during the recession, but Real Estate Garage will be the first venture Ferris has taken on solo.
So far Ferris has invested about $5,000 into the project between costs to build a website, incorporate his business and other small expenses. He has funded the venture out of pocket.
Real Estate Garage will focus on mid- to large-scale development projects that could use a hand starting at the concept stages all the way through the permitting process.
"This little niche that I am looking to operate in is an interdisciplinary thing: engineers, architects, land planners, lawyers, government officials and regulatory authorities need to work together," Ferris said. "I enjoy integrating those groups, but I can't stress how complex that is."
He's already consulting on a planned entertainment district near the Blue Moon brewery under construction at 38th Avenue and Delgany Street.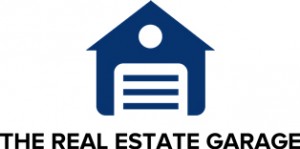 "In lots of parts of RiNo there is land where infrastructure has been neglected for a long time, so any developer has to rethink the streets, the drainage, the electricity," Ferris said. "Other developers have already faced it, and I think it's something that fits my niche and the way I can coordinate with different agencies in the city."
Ferris got his MBA from the University of Denver. He also holds a bachelor's degree from Marquette and an urban planning master's from Cornell.
Ferris came to the development services department from Snowmass Village, Colorado, where he served as the town's director of community development. He's also been a director of development for the Western U.S. at Gencom Group, town manager for Telluride and a chief planner for the island of Saipan in the Northern Mariana Islands.
Real Estate Garage is starting with a focus on Denver, but Ferris said he hopes his connections from past gigs out of town will eventually help the company work over a larger territory.
"I think of Denver as a launching pad, given my network here and the folks I have gotten to know, but I would love to diversify and be ready to work outside the city, as well," he said.