The last piece of the Union Station development deal is bringing a local developer a few blocks west to an abandoned bus station.
Continuum Partners bought Market Street Station from the city of Denver Monday for $14.5 million and plans to revamp the former public transit hub into a mixed-use complex with 90,000 square feet of office space, 85,000 square feet of retail and about 225 apartments.
"I cannot think of another parcel that has 2 acres in LoDo that's been recently developed or is still available in any way, shape or form," said Roger Pecsok, a Continuum Development director. "That's what makes this such a special opportunity."
The site covers the entire block bounded by 16th, Market, 17th and Blake streets, save for the RTD headquarters building at 1600 Blake St.
Continuum's plans call for a single building rising to 10 stories at its peak with office space along 16th Street and apartments fronting 17th Street.
Continuum is calling its development Market Station. Retail space wraps the first floor of the entire site with shops filling the first two floors on the 16th Street side. Pecsok anticipates putting larger national retailers on 16th Street with a few bigger restaurant tenants on 17th Street.
The building will also have an indoor courtyard stretching between 16th and 17th streets with interior-facing retail stalls. Having 85,000 square feet to work with will be a major advantage for luring top tenants, Pecsok said.
"Retail likes retail," he said. "So when you get that kind of scale you get a lot more national and regional retailers because they want to be around each other."
Market Station's office space will take up about 90,000 square feet along 16th Street. Pecsok said the building's interiors will look more like a River North adaptive reuse project than new construction in LoDo.
"We chose not to compete with some of the new 200,000- and 300,000-square-foot high-rise buildings in LoDo," Pecsok said. "It's not the typical marble, Class-A lobby, it's more of an industrial, guts-out look."
On the residential front, Continuum will build a 10-story tower set back slightly from 16th Street. That section will have the complex's larger units, Pecsok said. A second, denser residential section will fill about four stories fronting 17th Street.
Pecsok said Continuum plans to build apartments as small as 350 square feet to try and keep rents in check.
Market Station will also have about 350 underground parking spaces between two floors. Pecsok said the underground bus garage will give Continuum a bit of a leg up digging out its parking lot, but they'll still have to demolish most of the below-grade station.
"There is already a volume of empty space that we can use," he said. "That will help some in the excavation. There is a hole in the ground, but we'll still have to make it bigger."
Continuum bought the former Market Street Station with a loan from Guaranty Bank & Trust. Pecsok said the company will take out another loan for construction before breaking ground in fall 2016. If construction runs on schedule, Pecsok said the project will take about two years to build.
Kansas City-based El Dorado Inc. is the project's lead design architect, and Dallas-based BOKA Powell will be the architect of record.
RTD buses pulled out of Market Street Station for the last time in May 2014. The 16th Street Mall bus station was replaced by a new underground center at Union Station.
Continuum, along with East West Partners, had an option to buy Market Street Station as a part of a deal the companies inked to co-master develop Union Station four years ago. Continuum bought East West out of its end of the option, Pecsok said, and the opportunity to buy Market Street Station would have expired at the end of this year.
"We couldn't have closed earlier because they had to move their operations out of there, which happened last year," Pecsok said. "Then we had some time after that to close."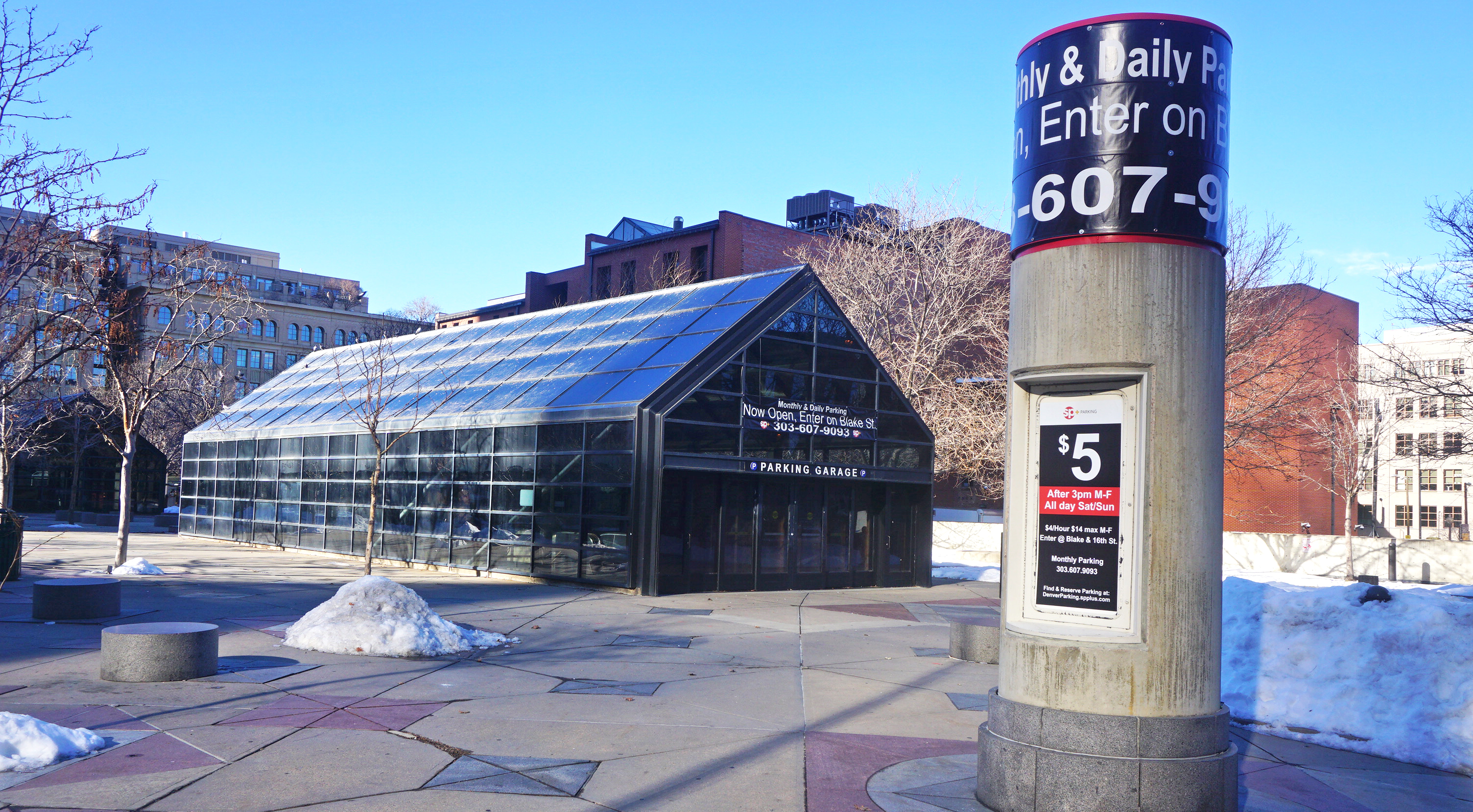 6591