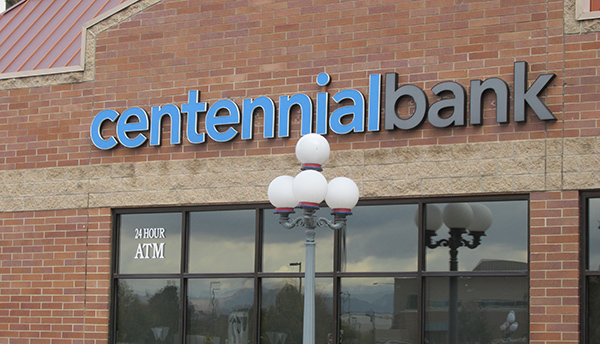 A Denver-based bank will increase its local footprint by merging with an Iowa-based holding company with a smaller local presence.
CIC Bancshares, the parent company of Centennial Bank, announced Friday that it will be sold to Heartland Financial USA for $83.5 million in cash and stock.
As part of the deal, Centennial will plant its flag on the three local branches of Summit Bank and Trust, which Heartland owns.
"I've watched the chairman (of Heartland Financial) with admiration as he's built out their
franchise," said Kevin Ahern, CIC Bancshares CEO. "We stayed in touch and talked a lot. And when I looked at where we were, and where we needed to go over the next three years, we needed some help as far as depth of products and capital."
The boards of both companies approved the deal, which still needs approval by CIC Bancshares shareholders and regulators before closing in 2016, the company said.
Ahern said the deal will allow Centennial to add new services such as wealth management and more residential mortgage lending.
"At our size, we weren't able to invest in those products," Ahern said, adding the bank now can spread certain fixed costs across a larger base.
And Centennial will pick up a presence in the northern section of Denver with Summit's offices in Thornton, Broomfield and Erie. That will augment Centennial's six branches on the Front Range.
Ahern, Jim Basey and Richards Bard formed CIC Bancshares in 2009. The holding company bought Centennial Bank in 2010.
When the deal closes, Centennial will become one of nine banks owned by Heartland, which has $6.7 billion in assets companywide. Some of Heartland's other bank brands in the West include Arizona Bank & Trust, New Mexico Bank & Trust and Rocky Mountain Bank, which operates in Montana.
CIC is no stranger to bank deals. In 2012, CIC bought Edwards-based Millennium Bancorp, which added branches in mountain towns such as Vail, Breckenridge, Winter Park and Steamboat Springs.
In 2014, CIC bought five branches from Mutual of Omaha, adding outposts in Golden, Evergreen, Idaho Springs, Nederland and Conifer.
Ahern said business in the mountain towns is rebounding after the recession.
"Transactions are up and business is growing. There's more real estate going on and we're seeing real growth," Ahern said.
Centennial has assets of $722 million and 14 locations across Colorado. Summit has assets of $155 million, Ahern said.
Basey, CEO of Centennial Bank, will remain in that position.
Shares of Heartland Financial closed up 2 percent at $37.74 on Friday.