It might sound cheesy, but Paula Dick says she just wants her customers to try new things.
The first-time entrepreneur opened Mell's Cheese this month, a cheese shop by day and wine bar by night at Zuni and West 30th streets in the Highlands. Dick is planning a menu of more than 100 cheeses to match with more than 60 wines.
"There really aren't cheese shops and wine bars (in the Highlands) where people can choose which cheeses they want on their plates, try the cheeses before they order and buy cheeses to take home with them," Dick said. "And then there's the fact that Highlands is growing astronomically."
Mell's opened out of 1,700 square feet at 3000 Zuni St. last week. The shop offers retail cheese shopping, a sit-in deli counter serving lunch and table service dinner in the evenings.
Dick, a former IT pro, grew a taste for cheese and wine pairings while living in Chicago. She has since taken night classes, became a sommelier and attended the Cheese School of San Francisco before leaving her tech job at DirecTV last year.
Now Dick's ready to share her knowledge with customers, and with triple-digit cheese offerings, she knows she'll need to.
She's careful to spell the names of foreign products – Idiazabal is her favorite cheese, a pressed, cooked and smoked Spanish variety. She'll suggest pairing it with a red wine from the Rhone Valley in France.
But Dick's bringing in a crew of other experienced restaurant firms to teach her the business side. She hired Denver-based Angry Olive Consulting to teach her how to choose and price her menu.
She has also brought in help to train her staff of nine. Teatulia from down the street visited with a demo on how to serve its teas, and someone from Novo Coffee showed off the best way to process its coffees. Dick brought in her vendors to give hours-long sessions on how to handle and discuss wines and cheeses.
Dick worked in IT for two decades. She's financing the endeavor with retirement from her IT career, which she left in July 2014 to turn her wine and cheese hobby into a full-time gig.
"It wasn't like work. It was an escape for me," she said. "I had the aptitude for tech work, but I didn't have the passion."
Gutting the building at 3000 Zuni, previously home to architecture firm Studio Completiva, has been its own education. Since leasing the space in December, Dick has added five new windows, removed plaster from one wall to expose the brick behind it and redone the heating, plumbing and electric wiring to bring the place up to code.
Now the restaurant is furnished with new hardwood floors and counters, salvaged shutters hanging on the walls and mismatched antique bronze lamps dangling from the ceiling. It seats 32 people inside and another eight outside.
Mell's, which is named for Dick's grandfather, quietly opened its doors last week. For its grand opening next Thursday, the shop will shave 10 percent off of cheese plates. The menu has salads and sandwiches in addition to cheese boards, wines and beers.
Mell's regular hours are Monday to Thursday from 11:30 a.m. to 9 p.m. and Friday to Saturday from 11:30 a.m. to 10 p.m. Customers order at a deli counter for lunch and takeaway; table service starts at 4 p.m. daily.
As early as next year, Dick hopes to teach her clientele in a more formal capacity: with in-store wine and cheese and beer and cheese pairing classes.
"We're not a snobby place – nobody knows everything," Dick said. "I think this should be a learning experience for customers when they walk in and for us, as well."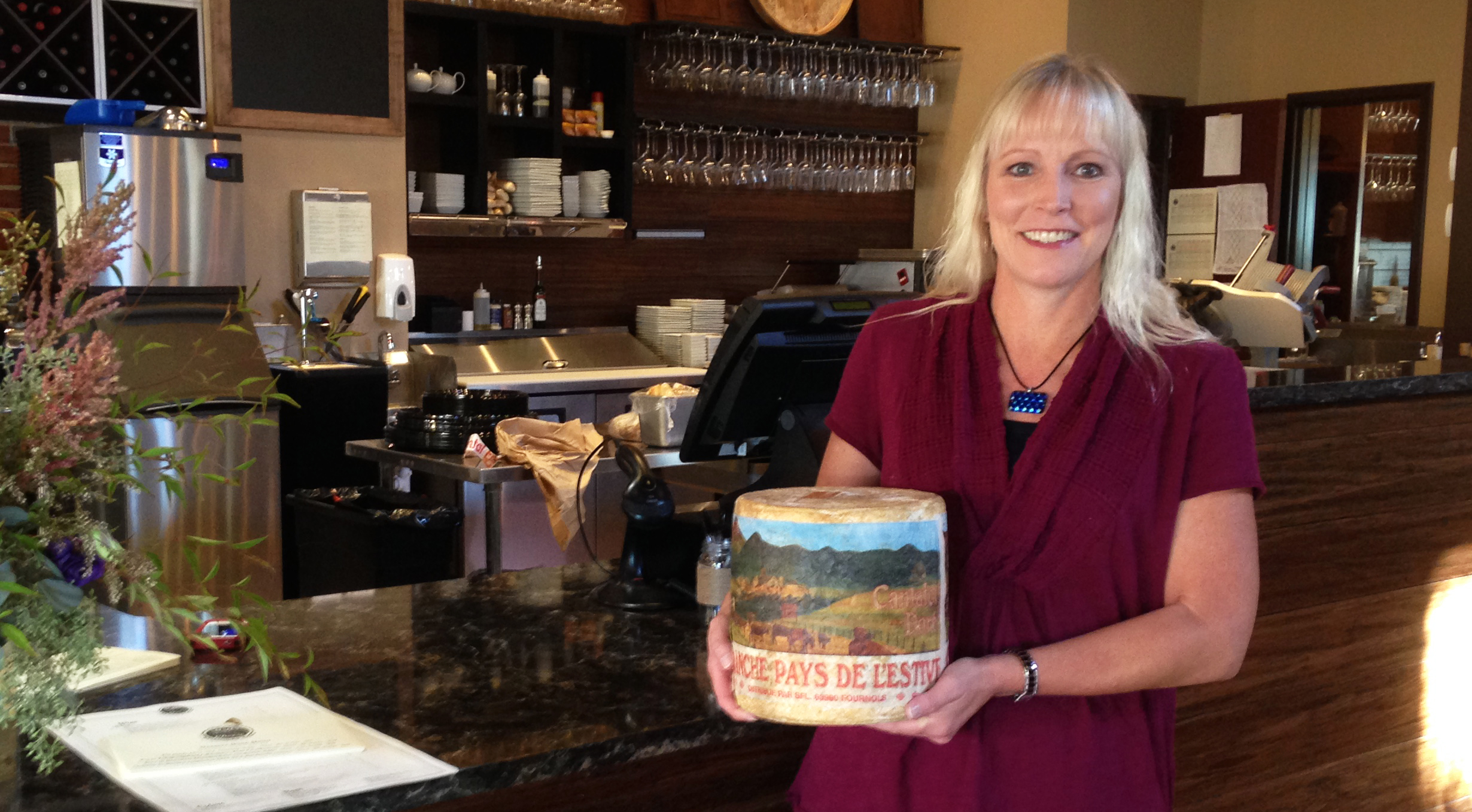 5175