The Denver region's public transportation system, RTD, hit an $83,000 jackpot with DraftKings this September – and it had nothing to do with fantasy football picks.
Fantasy sports giant DraftKings bought ad space on 54 buses and six light rail trains owned by RTD. And the company purchased eight billboards owned by Lamar Advertising Co., according to Lamar sales records.
DraftKings wagered a total of $135,000 on ads – $52,000 for the billboards and the remaining $83,000 for space on RTD-owned buses and trains. That includes four buses and six trains with the full green wraps. They ran from Aug. 31 through Sept. 27, said Lamar sales representative Paul Zapata, who worked on the deal.
In 2014, RTD collected $4.4 million from ads, or 3.5 percent of its total operating revenue.
RTD is the regional authority providing bus and light rail service to the Denver metro area and is governed by a 15-member board of directors publicly elected by residents in each district.
Even if Denverites missed the trains, buses and billboards, the odds of spotting DraftKings ads on TV are mile-high. DraftKings aired a total of 40,283 national ads from the beginning of the year through Oct. 5 and spilled $131.4 million on the campaign, according to TV ad-tracking service iSpot.tv. That's 31,540 more ads than it aired in all of 2014.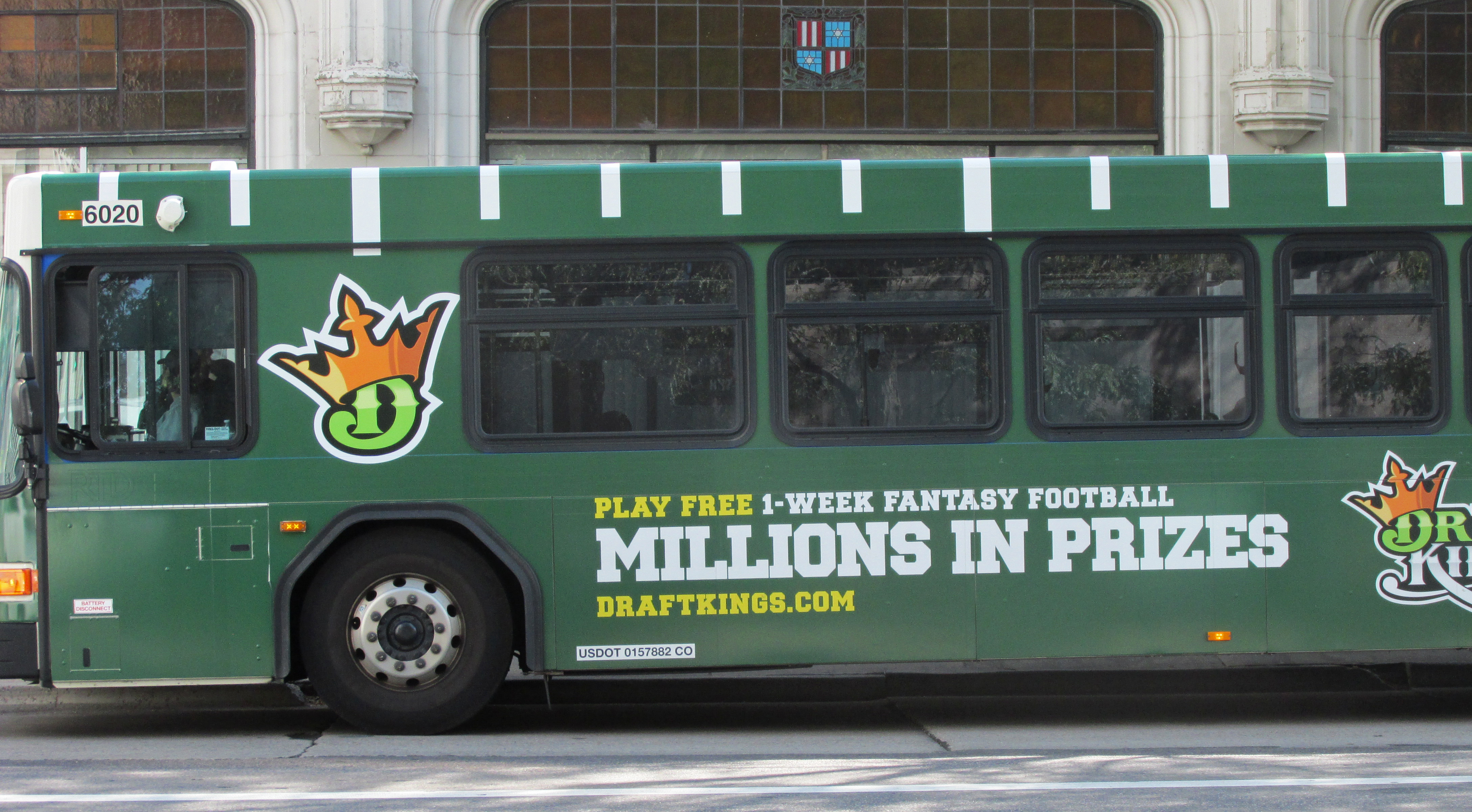 5095