The franchisor has become the franchisee in a new Westminster pizza, soup and salad joint.
Jimmy Merlo, 53, spent nearly a decade selling Quiznos franchises, helping owners find real estate and overseeing their operations. Now he's the owner of the first Crushed Red Urban Bake & Chop Shop franchise outside the company's home state of Missouri.
But Merlo said Crushed Red already has a Colorado flavor.
"It just screams Boulder," he said. "Everything from the sustainable concept to healthy salads and even pretty healthy pizzas – not to mention a glass of wine. No one else is doing what we're doing here."
Merlo first tasted Crushed Red, which started in 2012, on visits to St. Louis with his family. The restaurant caught his eye by keeping waste to a minimum with cloth napkins, metal forks and energy-efficient light bulbs hanging from the ceiling in recycled mason jars. The chain also makes it easy to track the calories in each meal.
"Every time I went there, it was packed," he said.
Merlo had been looking for a franchise to bring home to Denver since 2012. With Crushed Red, the timing was right: When he called to express interest, the company had just started seeking franchisees.
The new restaurant at 14643 Orchard Pkwy, Suite 400 is part of a row of new fast-casual eateries in the Orchard Town Center scattered around an AMC movie theater.
Merlo, who grew up in Boulder, now lives less than a mile away in Westminster.
"We knew people were starved for more restaurants, so we thought this (place) would be a good option," he said. "All the other competition will drive people to eat and to shop. More people coming means more people eating everywhere."
Merlo said he has invested nearly half a million dollars to set up the restaurant.
Merlo's franchising company, JAM Management, is also breaking ground on its second location in the Denver Tech Center this week, he said, a 2,900-square-foot site at 4901 S. Newport St.
Merlo has a franchise development agreement with Crushed Red to open a total of six locations in Metro Denver in the next five years, he said. Over the longer term, he hopes to open 10 to 15 locations around the state. And maybe even one in Boulder.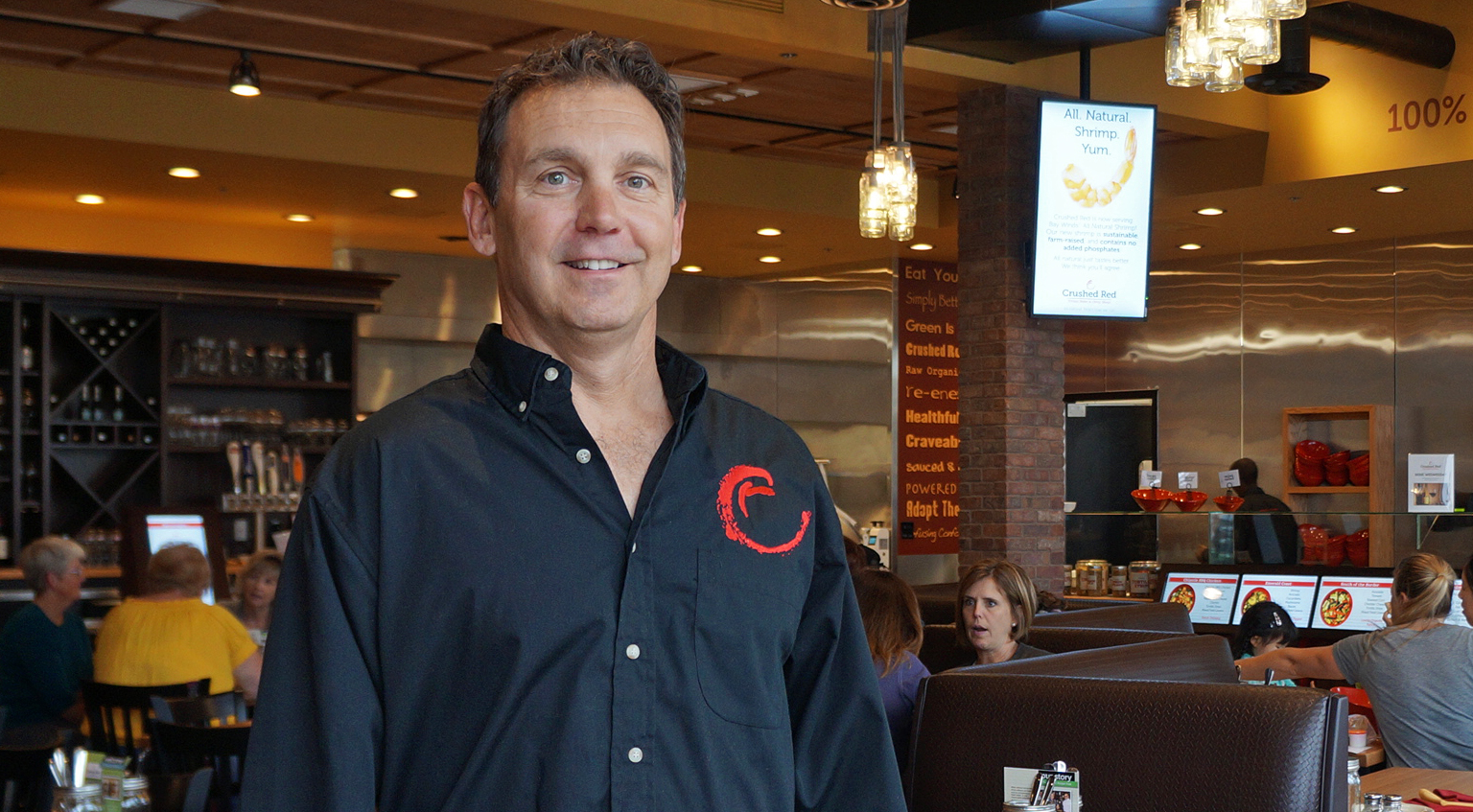 5029