A national real estate brand is building a new Denver brokerage.
Sperry Van Ness has launched a full-service Denver brokerage, building on a two-man investment sales team there and also expanding an existing Fort Collins office. The company lured a handful of brokers from other Denver firms and wants to add a dozen more in the next year.
"We're strategically recruiting right now so that we can offer a full range of services for all product types," said Steve Kawulok, co-owner of the new Sperry Van Ness/Denver Commercial. "We're expanding what had previously been a very limited real estate office and making it into a full-service commercial real estate agency."
So far, Sperry Van Ness has brought on Mike Carnes and John Sheflin, formerly of Unique Properties; Nick Bishop from Atlas Real Estate Group; Corey Murray from Pinnacle Real Estate Advisors; and Tyler Burke, formerly of Boxer Property Management.
Troy Meyer and Kevin Matthews, who previously ran the investment sales-focused Sperry Van Ness shop in Denver, bring SVN/Denver Commercial's local staff to seven brokers. The Fort Collins office, headed by Kawulok, has another nine brokers that will work under the Sperry Van Ness/Denver Commercial flag.
The new Denver brokerage is co-owned by Kawulok, Matthews and Meyer, as well as Chicago-based Sperry Van Ness brokers Al Stepan, Michael Thanasouras and Scott Maesel.
Stepan, Thanasouras and Maesel own the Sperry Van Ness franchise in Chicago, which Kawulok said launched about the same time as his Fort Collins franchise in 2008. Since then, Kawulok said, the two shops have maintained a close business relationship.
Stepan previously lived in downtown Denver, Kawulok said, and the idea for the new Denver business started taking shape after Stepan made a recent trip back to Colorado from Chicago.
"They came to visit and saw the transformation that has been occurring in Denver," he said. "We met at the Sperry Van Ness national meeting in February and he said, 'Steve, why aren't you in Denver in a bigger way?'"
In the short time Sperry Van Ness has been up and running Denver, Kawulok said they have already picked up several referrals from the Chicago group.
"The Chicago team was also noticing a lot of their clients were interested in the Denver market," Kawulok said. "It's just a sign that Denver has risen to prominence around the country, and investors, owner-operators and potential tenants and so forth have discovered Denver."
The new Sperry Van Ness office officially launched about a month ago out of about 3,000 square feet at 710 W. Colfax Ave. Kawulok plans to grow the staff of seven brokers to about 10 in the next two months. He's looking to get up to 20 brokers over the next year.
Kawulok said Sperry Van Ness' Denver and Fort Collins offices can cover most of Colorado and even do a little business farther north.
"We have a history of some deal-making in Colorado Springs and also the western slope, so we intend to have a footprint over the entire state," Kawulok said. "We are also licensed in Wyoming, but for all intents and purposes, we're I-70- and I-25-centric."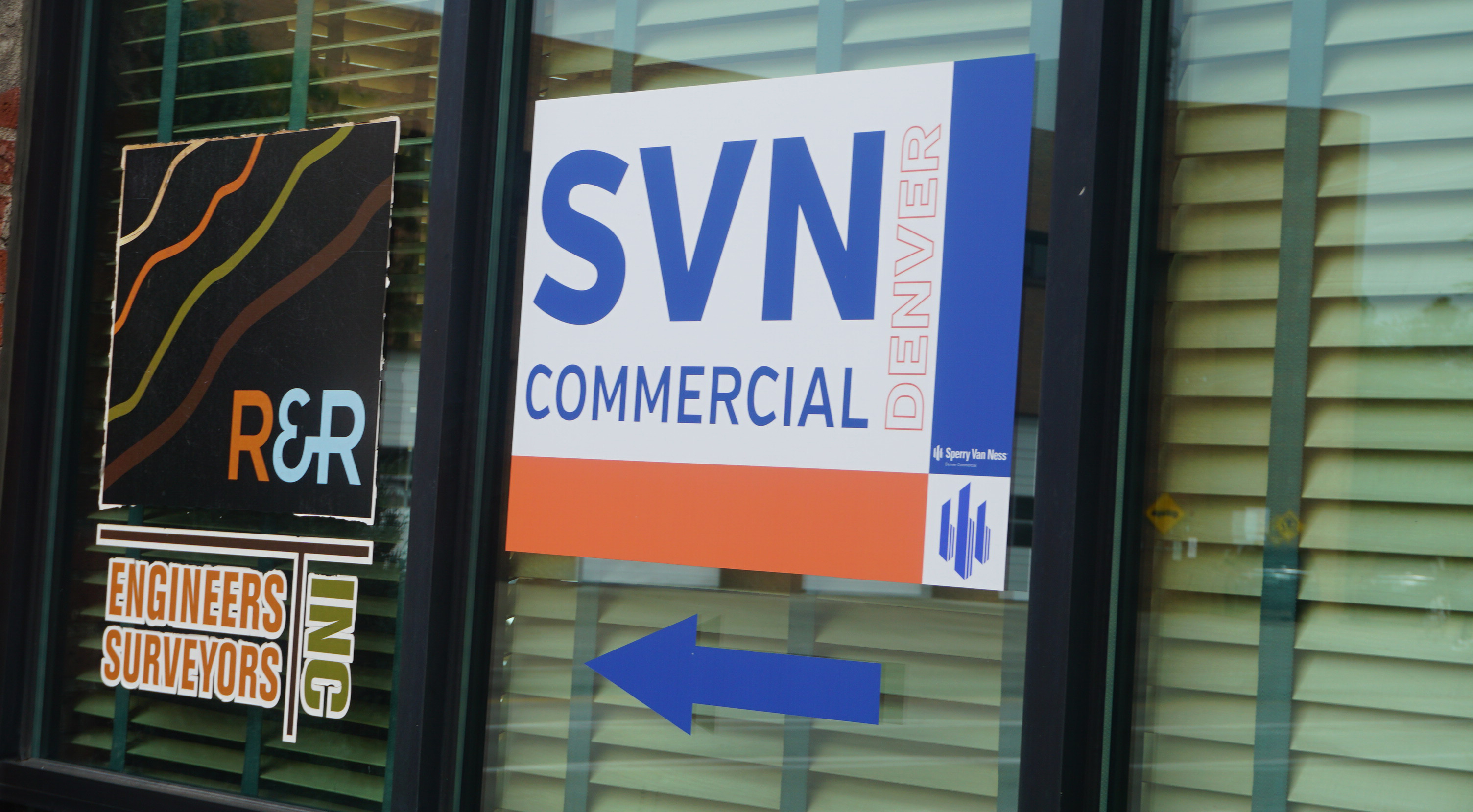 4907