All Fiona Arnold wanted was 2,000 square feet in RiNo.
Tall task nowadays.
So when the owner of the warehouse she was looking to buy balked at splitting the parcel, Arnold just took the whole thing. All 50,000 square feet.
Backyard on Blake, her new commercial redevelopment in the River North Art District between 30th and 31st streets, will be a marketplace built around a courtyard.
When Arnold bought the parcel, the 1933 warehouse at its center was filled floor to ceiling with old car engines and British taxi cabs. Now, every merchant in Backyard on Blake will have a door onto a courtyard filled with greenery, she said.
"We're making all of the indoor spaces open to the outside, so that we can create a sense of being connected to one community," Arnold said.
When completed, Backyard on Blake will combine the 12,500-square-foot renovated warehouse with a new 8,000-square-foot building arranged in an L-shape. Retailers will move in on the first floor and there will be co-working space and an open rooftop on the second.
Arnold, an attorney by trade and executive director of the Colorado Office of Economic Development and International Trade, said she's choosing her tenants to fit each moment in the day.
"We wanted a really good mixed space to make sure it was in use in the morning through to the evening," she said.
Backyard on Blake is planning to host an occasional farmer's market by day and summer concerts by night, Arnold added.
The first tenant in the project was River North Workshop, a store featuring home goods from pottery to paints made by local artisans. In one case, River North Workshop founder Alicia Hendricks even redesigned the labels on a brand of detergents herself.
"I'm on Pinterest all the time, and in real life I didn't see the perfect laundry detergent I saw in my mind," explained Hendricks.
Other merchants include The Preservery, a restaurant that will specialize in cheese boards and pickles. There's also a trio of clothing shops and a cocktail bar.
Arnold said she specifically sought out a variety of first-time brick-and-mortar retailers.
"In many cases these are women-owned businesses, and I just wanted to create an environment where they could have a chance," she said. "We vetted each tenant – what the concept was, what the product was – until we clearly thought it would do well."
Arnold's River North Investment Co. purchased the entire 50,000-square-foot block from 3010 to 3090 Blake St. in June 2014 for $4 million, property records show. Sprocket Design is the contractor and architect on the project.
Arnold later sold 14,000 square feet to Invent Development Partners, which is building 14 two-bedroom townhomes called Backyard Residences on the same block.
There are currently two spaces available in the warehouse and four downstairs openings in the new building, Arnold said.
After the courtyard is completed in mid-October, tenants in the warehouse will begin opening on a rolling basis from November through February, Arnold said. Construction on the new building will finish by year-end, with more store openings between March and June.
But when the construction crews clear, Arnold knows how she would like the neighborhood to remember her.
"Even in New York City, somebody had the foresight to set aside green space," she said.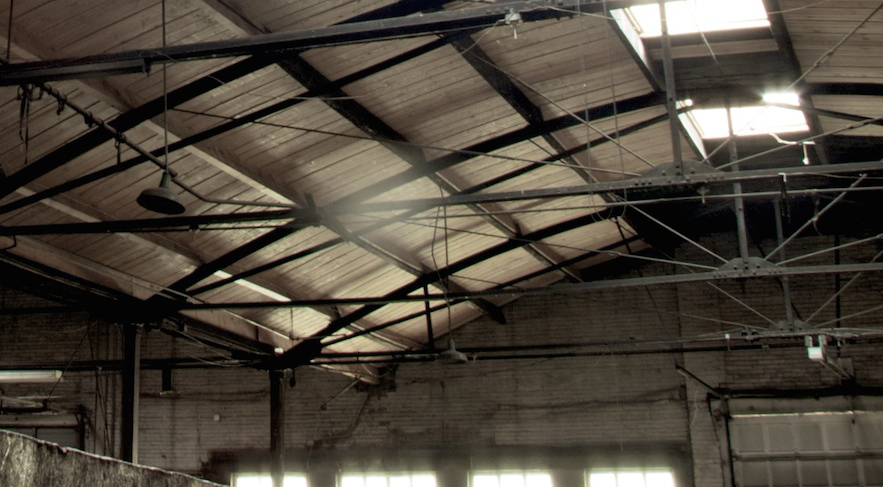 4810