A scorching hot market has a Tennyson Street landowner eyeing a payday on a local glasses shop property.
Erich Wagner, who co-owns the Sports Optical building at 4337 Tennyson St., said the property will be sold this month to a real estate investor. Wagner and Christopher Viets paid $235,000 for the land a decade ago, and they're selling to score on Tennyson's real estate boom.
"Business is popping over on Tennyson Street," Wagner said. "We've owned it for quite some time, so it seemed like a good time to let someone else take it over."
The property covers 0.1 acres at 43rd Avenue and Tennyson Street. It includes a single, 927-square-foot home built in 1909, according to city records. Wagner said he does not know whether the new buyer plans to keep the building or scrape it.
Sports Optical won't be shutting down and is looking for new spots to open up shop. Owner Bret Hunter said he has one new retail location lined up and is looking for a 1,000- to 2,500-square-foot manufacturing spot to make and sell his shades, sports glasses, safety glasses and goggles.
Sports Optical was founded in 1993, and Wagner said the eyeglass shop has been a tenant at the Tennyson building since he bought it in 2005. At the time, Wagner said, it was an investment with a steady flow of rental income and a longer-term bet on rising property values on Tennyson Street.
"I think we both had some vision that Tennyson would become a little bit of a hub in Northwest Denver," he said. "I think we'd be lying if I said we knew it would become what it is now."
Wagner, a real estate broker at Re/Max, took the property out to market in April. He said there was some interest from both developers and potential buyers who might have run their own business out of the building.
The building "didn't fly off the market," but Wagner said he got a fair amount of interest and put the property under contract about two months ago. Zoning on the site allows for three stories worth of development.
"There's a large amount of businesses that are locating back onto Tennyson Street, and there's a ton of multifamily development going up," he said. "Someone could develop a multi-use deal with residential and commercial; they could also raze it and build a restaurant."
For Sports Optical's part, Hunter said he'll be open at the current location until his lease runs out in April 2016. His business has outgrown the Tennyson Street spot, and Sports Optical has been in the market for more real estate over the past year or so.
"We're still very open to where we'll end up going," he said. "We were looking at expanding to a second and third location anyway."
Hunter said he has a retail spot in mind, but he will be looking at Highlands Ranch, Boulder and perhaps somewhere farther east like Park Hill or Stapleton to find a larger production facility first.
For stores, Hunter said he needs between 600 and 1,000 square feet. The flagship manufacturing and showroom space he is looking for could take anywhere from 1,000 square feet to 2,500 square feet.
"We probably could have some basic manufacturing capabilities (at the showroom location) to do regular glasses," Hunter said. "But the sporting glasses are such a specialty product."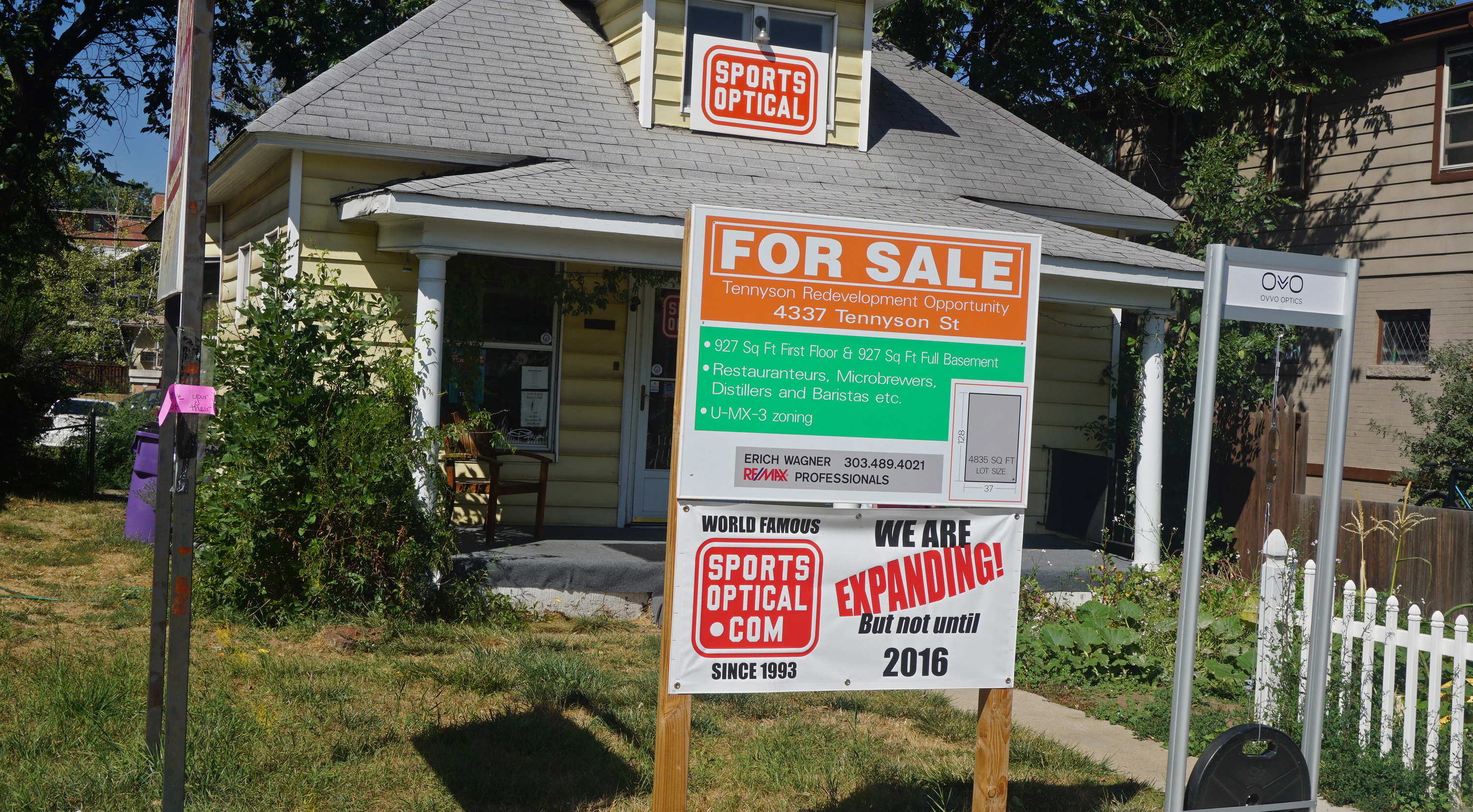 4488