Broadway is getting an affordable housing face-lift.
The Colorado Coalition for the Homeless is working on a 101-unit low-income housing development downtown at 2075 Broadway. Plans submitted to the Colorado Housing and Finance Authority show a six-story building at the site of a vacant bank branch at Broadway and Stout Street.
The project, Renaissance Downtown Lofts, will have 96 one-bedrooms, four two-bedrooms and a live-in manager's apartment, according to an application submitted to the CHFA in May. The one-bedroom apartments will range from 440 square feet to 624 square feet.
The coalition's CEO John Parvensky and media relations representatives did not return messages seeking comment by press time.
The same funding application says Colorado Coalition for the Homeless picked the site for its location two blocks from a light rail station, near several RTD bus routes and across Broadway from the coalition's Stout Street Health Center.
Financing for the project will come in part from the CHFA, which awarded Renaissance Downtown more than $1.5 million in tax credits. The coalition said it has letters of interest for the tax credit equity from US Bancorp CDC and for a construction loan from US Bank.
US Bank also currently owns the site the organization plans to build on. The plot measures about half an acre and currently hosts a 16-year-old vacant bank building.
The project is one of several Renaissance buildings the coalition has developed around town. In the last five years, the nonprofit has added 380 low-income housing apartments between Renaissance North Colorado Station, Renaissance Stout Street Lofts, Renaissance West End Flats and Renaissance Uptown Lofts.
All told, the coalition has built more than 1,600 units and 15 housing developments over the last 25 years.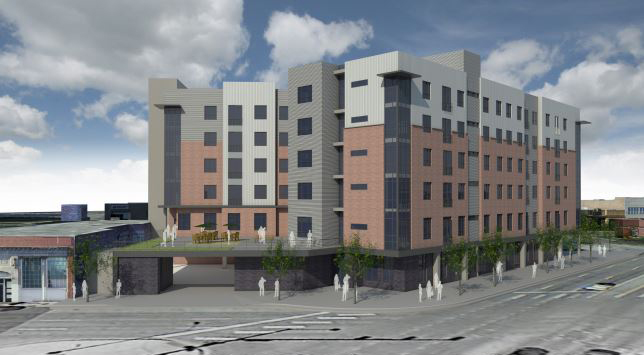 4302