John Zakhem and his co-developers didn't intend to sell their apartment project a year after opening. But the offers were just too darn good.
Champion Diversified Private Equity sold its 32-unit Washington Park Station this week for $10.7 million, said Zakhem, managing partner. It was a quick exit from the development, a building Zakhem said he had planned to hold much longer.
"Our plan was to keep it because of the location. I think it was almost a once-in-a-lifetime location because, one, it's by the light rail, and two, it's in Wash Park," Zakhem said. "But we did get an offer that we couldn't refuse. It almost forced our hand to sell it."
Laramar Group, a Chicago-based firm with a growing Denver portfolio, bought the building at 675 E. Louisiana Ave. It's the company's 10th Denver acquisition in the last 1½ years, said John Mullins, vice president of acquisitions.
Laramar now manages about 2,000 apartment units in Denver, Mullins said, and owns more than 300.
"We've been in Denver for about 15 years, but we haven't been owners in Denver until about 18 months ago," Mullins said. "We're pursuing what we call 'urban neighborhood buildings' really aggressively … we have a large appetite for anything about $2 million and up."
Champion Diversified Private Equity moved in the first tenants to Washington Park Station last August. It was the first apartment development for the private equity group, which is headed up by John Zakhem, Mike Zakhem, former Avalanche player Peter Forsberg and Rob Alvarado.
The building has 3,000 square feet of retail space in addition to its 32 one- and two-bedroom apartment units. Zakhem said the residential units are fully leased at rates of about $2.20 and $2.25 per square foot per month.
Apartments range from about 700 square feet to 1,100 square feet, Zakhem said, which would peg rents somewhere between $1,500 and $2,400. Tenants include young professionals and DU graduate students, Zakhem added.
"We weren't necessarily trying to build 400-square-foot units; they're a little bit bigger than most new one-bedroom apartments, and we did that on purpose," he said. "We were looking for young professionals that wanted to live in Wash Park but maybe needed a little more space than just enough room to put a bed."
Zakhem said they sold the building in an off-market deal. His real estate company Zakhem Real Estate, which he leads with Mike Zakhem, handled the sale. In all they took about three of four offers on the building, Zakhem said.
Mullins first toured the building in early spring, and Laramar Group had it under contract in July, Mullins said. The company financed the purchase with a Freddie Mac loan brokered by Berkadia's Brian Huff.
"I had driven by the building a million times on (Interstate) 25," Mullins said. "It's an A-plus location a couple blocks from South Pearl, a couple blocks from Whole Foods, a short walk to Wash Park and a couple blocks from the light rail station."
Moving forward, Zakhem said Champion Diversified Private Equity has an eye toward a pair of apartment projects in the Highlands and River North. The company likes to develop near light rails stations, Zakhem said, and is looking to graduate to multifamily and mixed-use apartment developments.
"This is kind of the next step for us," Zakhem said. "We did a bunch of townhomes before, so this is kind of our evolution into smaller urban apartment buildings with some retail space."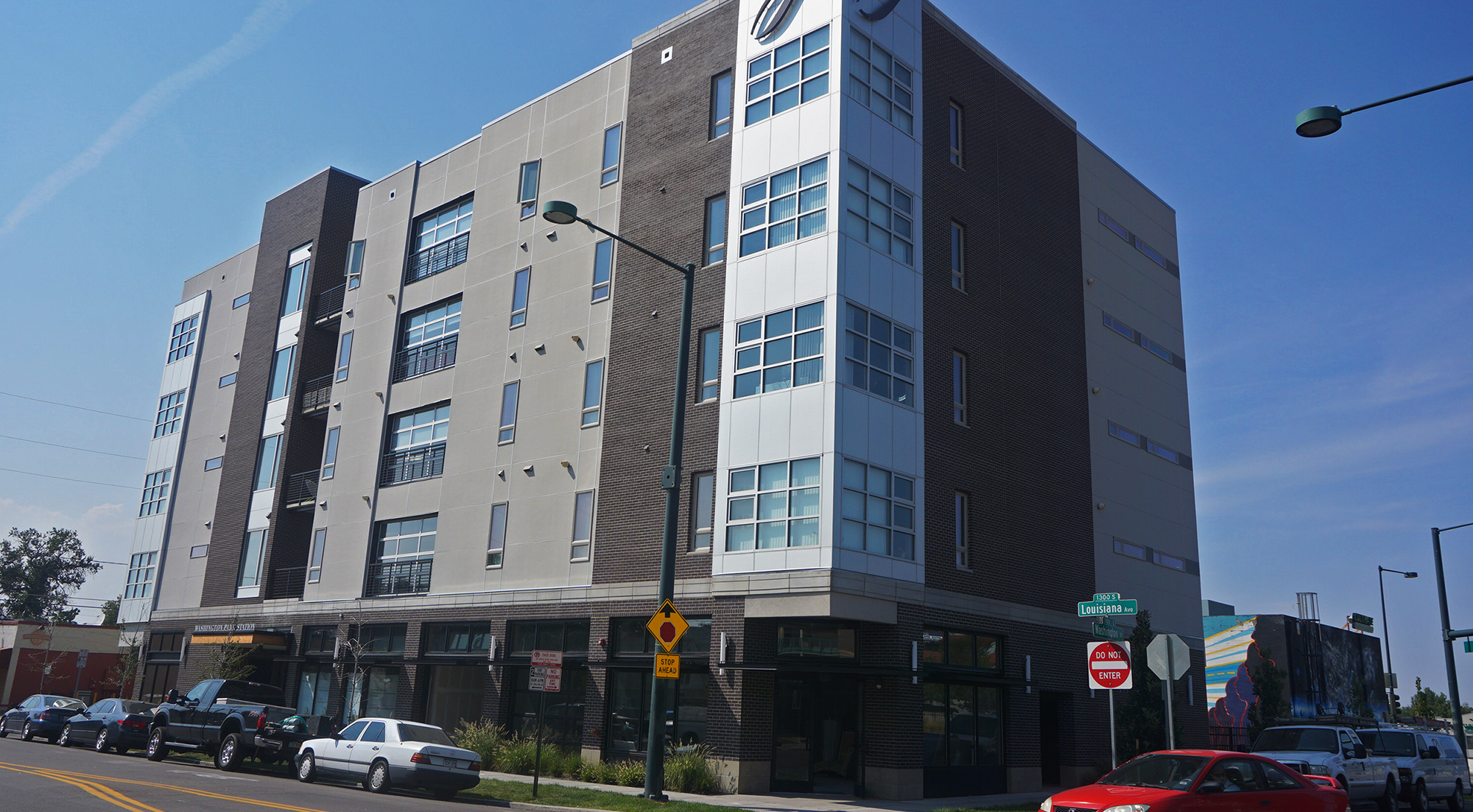 4210