A Denver developer is building a link between hospital and home care in Lowry.
Denver-based Development Solutions Group broke ground this summer on a new skilled nursing facility across from Lowry's Big Bear Ice Arena. The 96-bed facility will provide short-term care for patients recently discharged from a full-service hospital.
"The facility treats people who don't require a hospital but they need to have additional care prior to going home," said Alan Main, president at Development Solutions. "That can include all kinds of recoveries, from complex medical conditions, cardiovascular conditions, or having a knee replaced."
The three-story skilled nursing facility is rising at 8550 E. Lowry Blvd. Development Solutions Group bought the 3-acre property for $2.66 million in August 2014, according to Denver property records, and broke ground in June.
Main declined to say what the facility would cost to build.
If construction goes according to schedule, Main said the building will be finished by May 2016. Vertix Construction is the general contractor, Boulder Associates Architects designed the building and Colorado Business Bank and CityWide Banks are providing financing.
The facility is the third project Development Solutions Group has taken on in Lowry, after the Lowry Medical Center and Lowry Medical Plaza near Lowry Boulevard and Rampart Way. Development Solutions Group specializes in medical development and also built a similar skilled nursing facility in Parker.
After the Lowry facility is finished, Main said another company that co-owns the building alongside Development Solutions will take over day-to-day operations.
"We own the real estate collectively with other partners in the community," he said. "In that same ownership structure, there is an operating company that will operate the facility."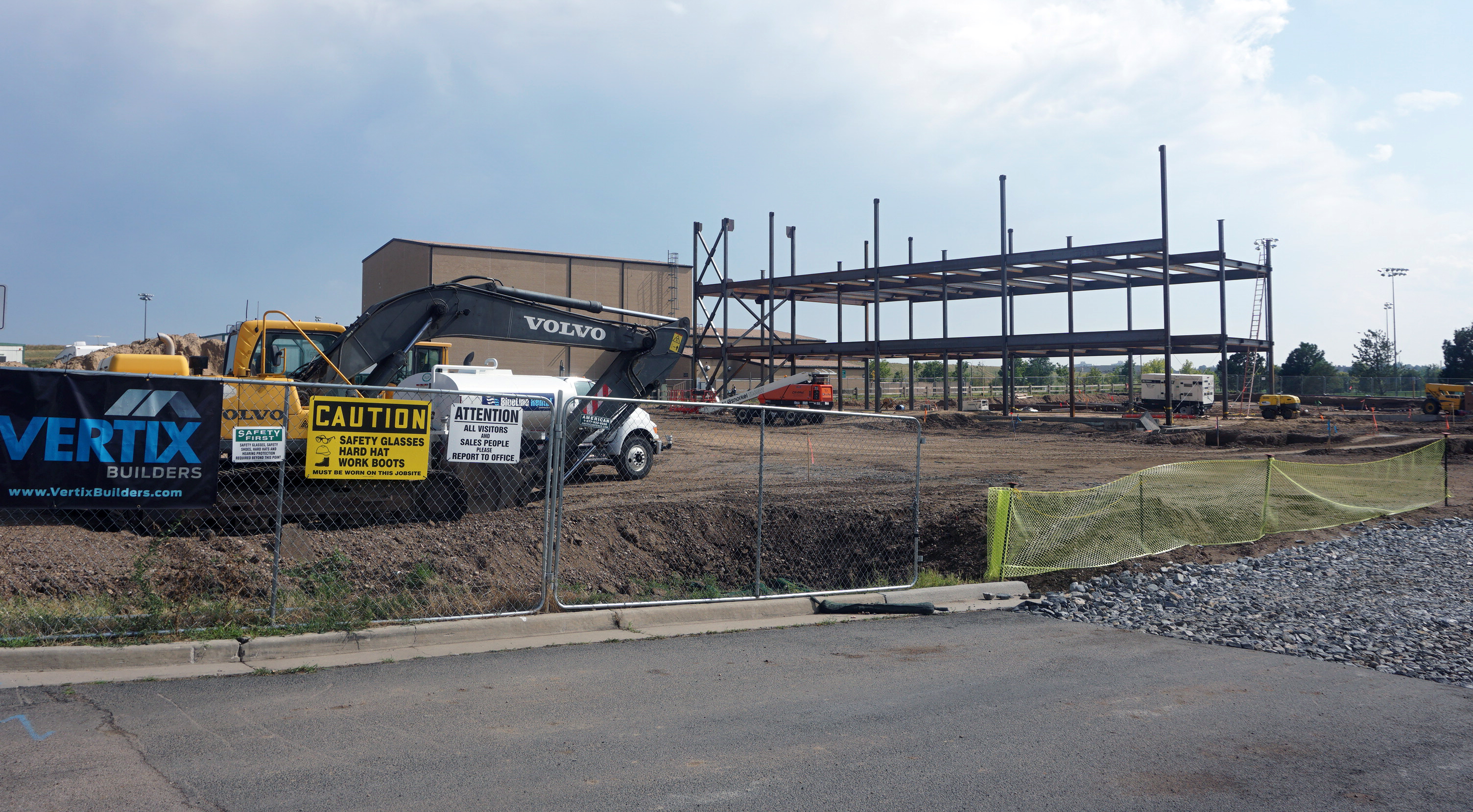 4131