A Boulder real estate firm has made a $43 million entry into the Denver market.
Conscience Bay Co. this week bought the Colorado Trade Center at 5151 Bannock St. for $42.895 million, Denver records show. The deal gives Conscience Bay 700,000 square feet of fully occupied industrial space, company head Ben Woolf said, with a little room grow.
"This is really the kind of deal that we look for," Woolf said. "We like to buy significant parcels of land that have in-place cash flow to provide a return today, but where you could make some additional investment by developing new buildings or updating existing ones to increase your returns."
The Colorado Trade Center covers about 40 acres just west of Interstate 25 and houses tenants including Safeway, FreshPoint, FreshPack Produce, Condit Exhibits and Denver Doorways. It was first built for the Chicago, Burlington and Quincy Railroad in 1922, and previous owners have since added more buildings on the sprawling North Denver site.
Woolf said there's room on the site's northwest end to build more. Some of the existing buildings have 30- or 40-foot ceilings, Woolf added, and could fit some extra mezzanine space – he pointed to multi-story developments Industry and The Source as potential road maps.
He'll also look to improve existing spaces as current tenants either move out or need upgrades.
"The sellers owned it for more than 30 years, and I think a lot of the leases are below market rates," Woolf said. "Part of the program for us is to bring more of the space up to market rates."
But Woolf said the company would like to see the current tenants stay put.
"Our preference is always to keep existing tenants in place, we're not going to have some program where it's 'pay this higher rent or get out,'" he said. "If the existing tenants need improvements to enhance their business we're open to doing that."
The deal closed Aug. 11, according to city records, and the seller was Bannock Street Center Limited Partnership. The site totals about 41 acres, Woolf said. More than 38 acres is within Denver County, real estate records show, but Woolf said a small sliver of the site seeps into Adams County.
Conscience Bay Co. is a 4-year-old real estate firm with a bit of an eclectic portfolio. The firm has a 600-acre ranch in Steamboat Springs that Woolf called a land banking play. Woolf added the company is finishing up a development deal in Breckenridge.
At home in Boulder, Conscience Bay owns at least two industrial properties, a mixed-use office and retail complex, a 156,000-square-foot office building and a 4-acre car lot.
Woolf said Conscience Bay Co. started looking into the Trade Center after DTZ broker R.C. Myles told the real estate firm the site was available. Myles brokered the sale alongside DTZ brokers Jim Brady, Craig Myles and Tyler Smith.
Woolf said Conscience Bay had been looking for deals in Denver but couldn't find one it liked until the Trade Center came along.
"Prices on the kind of projects that we look at were steadily going up, up, up and up," Woolf said. "We were looking in RiNo, Uptown, downtown, and had a hard time justifying pricing."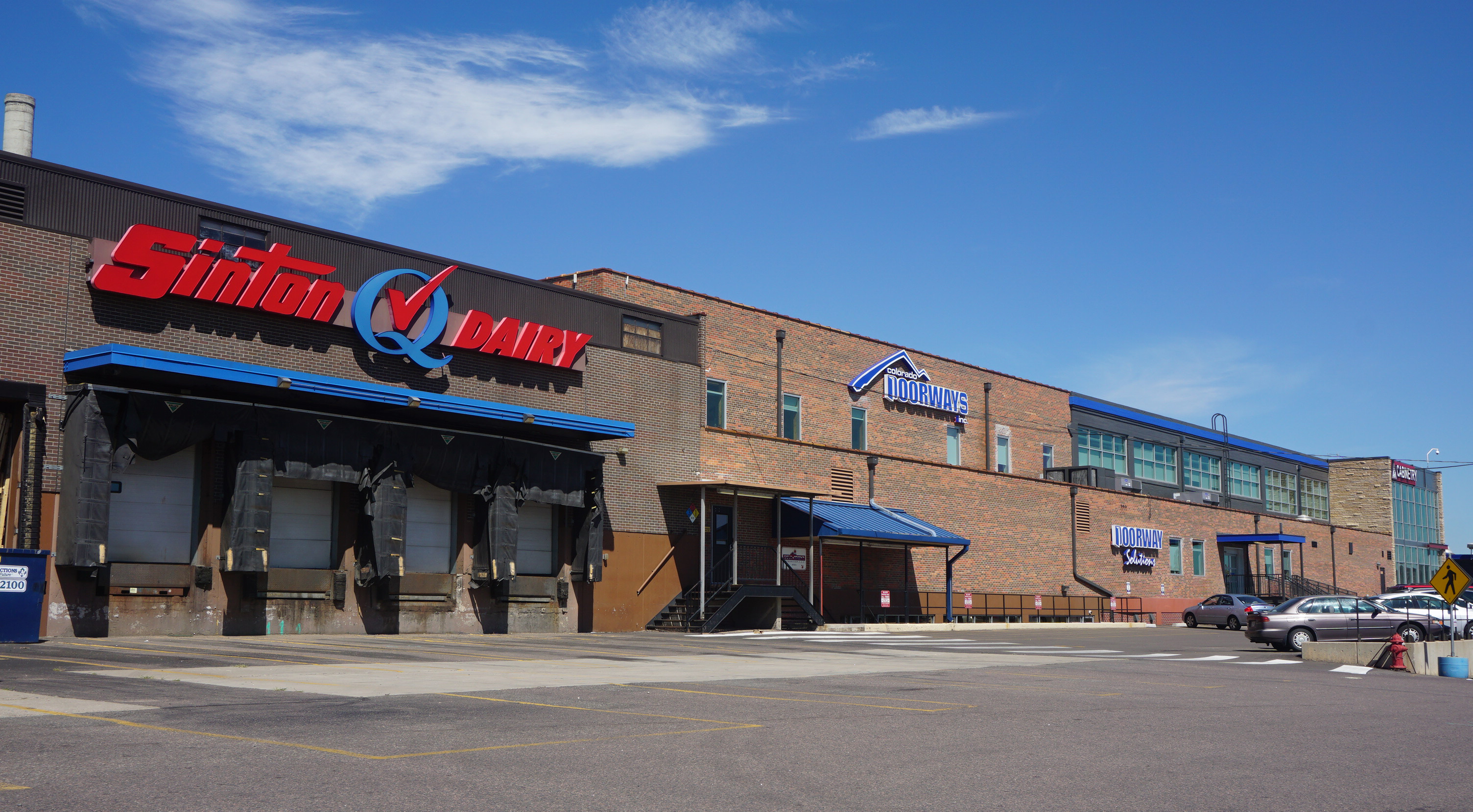 3968