A Denver company best known for its veggie burgers is heating up its line of breakfast products.
Qrunch Foods is aiming to land its Toastables breakfast cakes in hundreds of new locations by the end of the year, including Whole Foods, Kroger and Sprouts stores.
"They're an alternative to pancakes or waffles," co-founder Jim Adams said. "We're trying to capture some of that breakfast market."
Toastables, made from quinoa, millet and amaranth, come frozen and can be defrosted in the toaster. They're now sold in 500 stores, and Adams said the company plans to add 500 more by year's end.
"Wherever we've put those, they've grown really quickly," Adams said.
The company is also expanding the reach of its Qrunch Burger, a patty made of vegetables, quinoa and millet. Harris Teeter, a North Carolina-based grocery store chain owned by Kroger, will begin carrying three burger flavors and two types of Toastables in October.
Adams founded Qrunch with his business partner, Brad Holley, in 2011. Both had family members with gluten intolerance, so they worked to design a gluten-free burger that would appeal to a wide range of customers.
"We rented a gluten-free kitchen, and Brad began making things by hand," Adams said. "Then we would package them and sell them to little Front Range retailers."
The burger line has since grown to include five flavors sold in 4,000 locations, including Whole Foods, Natural Grocers and Safeway stores.
Adams declined to disclose exact financial figures, but he said the company, which makes several million dollars in revenue each year, will likely become profitable by the end of the year.
"We're getting right to that point," he said.
Qrunch manufactures out of a co-packing facility in the Globeville neighborhood. The four-person company is working to develop more products, Adams said, some of which might be released next year. And it's also working to rebrand its burgers to emphasize their organic certification, as well as their gluten-free ingredients.
"That'll be a very positive move for us, and the feedback on packaging has been really strong," Adams said. "We're not moving away from gluten-free, but by focusing on organic and gluten-free, we're appealing to a wider group."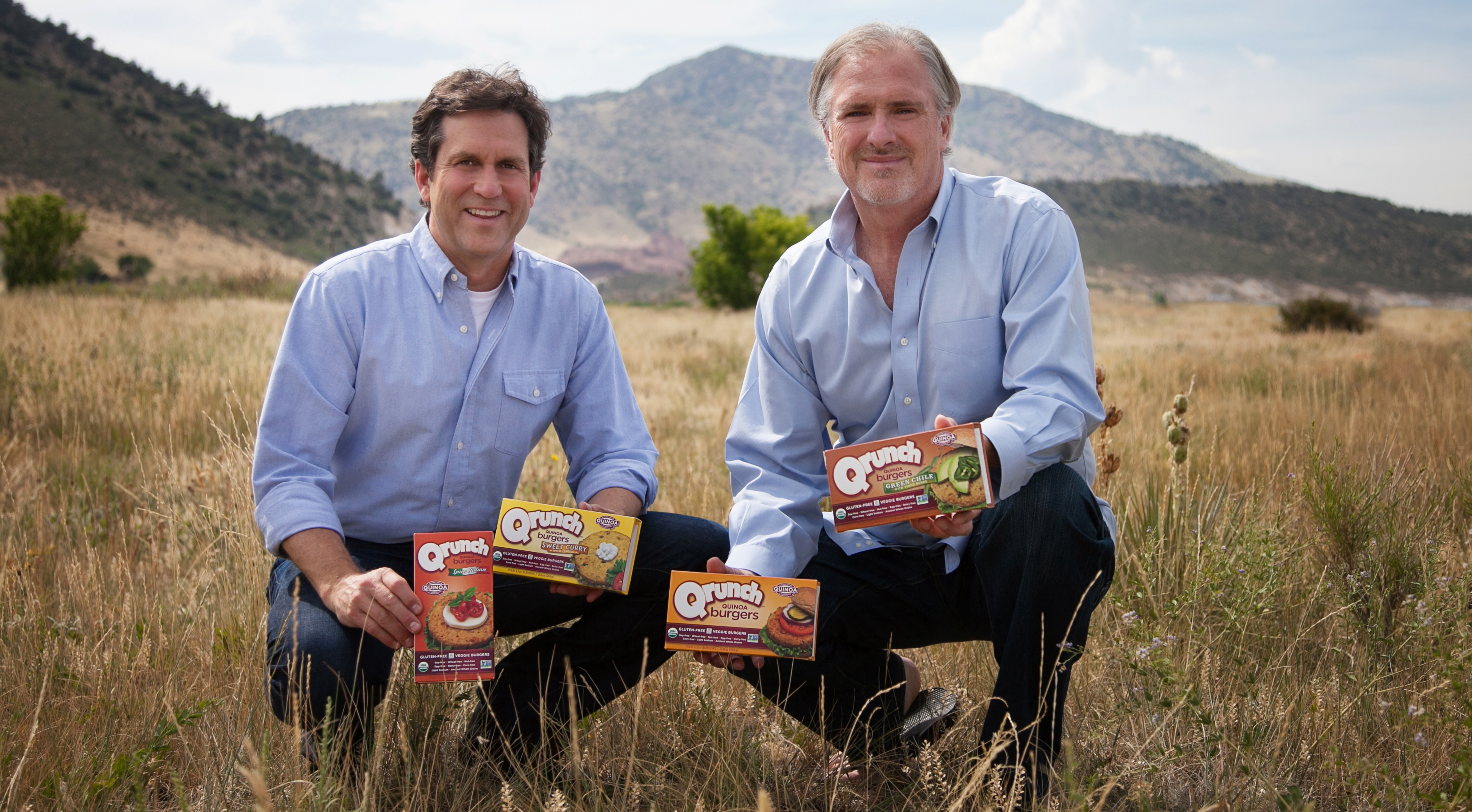 3861