A Denver snack company is biting into a king-sized expansion plan.
Mountain Man Fruit & Nut Co. is pumping about $15 million into a new production facility at Dove Valley Business Park near the Centennial Airport. Vice President Mike Conner said the plant will be able to pump out five times the nuts, granola and other goodies Mountain Man makes at its current location.
"We currently occupy about 68,000 square feet and that's just not enough," Conner said. "We need a newer facility with additional power for some of the different lines we're trying to get done here."
Mountain Man bought a 20-acre site at Dove Valley Business Park this April for $2.35 million, county records show. The land sits just north of a 250,000-square-foot Digicomm facility.
Mountain Man plans to build a 157,000-square-foot plant on the site starting as early as September in hopes of finishing the project late summer 2016. The company has room to expand to about 300,000 square feet if it needs even more room later.
The investment in a new facility, which Conner said could range from $14 million to $18 million, is being driven by increased demand from new and existing distributors. Conner said Mountain Man has also greatly increased its private packaging and labeling business – where it produces a product that goes out under another customer's brand.
Mountain Man currently works out of a 68,000-square-foot space at 10338 S. Progress Way in Parker. Conner estimated Mountain Man produces between 10 million and 15 million pounds of goodies each year from its Parker facility.
That figure could swell to between 40 million and 60 million pounds at Dove Valley, Conner said. Mountain Man will also add between 25 and 35 employees in its new facility, pushing the company's workforce to more than 110 people.
Mountain Man sells a wide array of snack foods including nuts, seeds, chocolates, gummies, licorice, popcorn and dried fruit. The company has 10 of its own retail stores in the Denver area.
The company will move out of its Parker production plant after more than 30 years in business at that location. Conner said it started at on Progress Way with 20,000 square feet in 1984, added another 20,000 two years later and pushed up to 68,000 square feet in 1995.
At first, Conner said he looked to stay in Parker but had trouble finding a big enough space at the right price. He said he liked Dove Valley because the business park offered Mountain Man the chance to get digging faster than other potential sites.
"It was a preapproved, predesigned development, so our use has already been approved by Arapahoe County," he said. "We save ourselves six to nine months in the planning process before we even do anything."
Unique Properties broker Jerry Kempf represented Dove Valley Business Park in the deal. Rick Egitto and Jeremy Reeves of Inverness Properties represented Mountain Man.
Cahen Architectural Group is designing Mountain Man's building. Conner said the company has yet to pick out a general contractor. Mountain Man will seek financing for the project but has yet to identify a lender.
The company hopes to greatly expand on its packaging lines and production capabilities at the new facility. Previously it has contracted work out to other producers after running out of space in Parker, but Conner is hoping his own firm will be able to bring some of that work back under its roof at the  new campus.
"We have had four or five partners that make products for us, and we're outgrowing their ability to produce for us," he said. "Maybe it's a candy-coated nut, or it might be a sugar confectionery that we now feel we'll have the ability to make ourselves."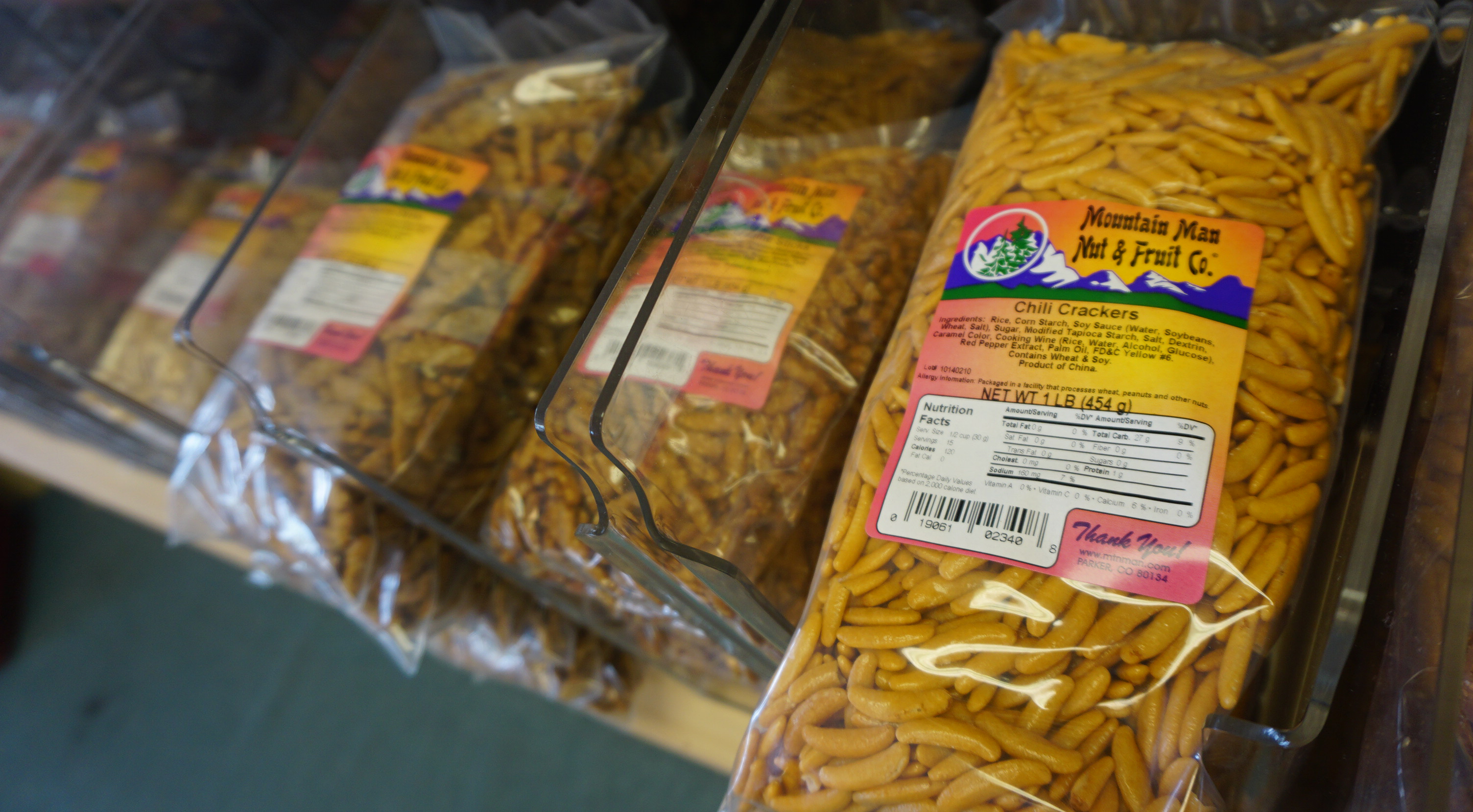 3550