A Mexican restaurant on Colfax Avenue has seized a new space a few blocks east near Aurora.
7 Leguas — named after the horse Pancho Villa rode during the Mexican Revolution —will open its second location at 8501 E. Colfax Ave. next month, hoping to attract the large population of nearby Hispanic residents. The new restaurant will offer a dining area nearly twice as large as the first location.
"Things went very well with this (restaurant), and we have had a lot of people asking us when we're going to move further up toward the Hispanic neighborhoods," said Gema Gomez, who owns the restaurant with her husband, Bernardo Villa.
7 Leguas, located at 4550 E. Colfax Ave., seats about 80 people. The new space will seat about 150 and host entertainment such as karaoke, Gomez said. It will offer most of the same menu items and specials, such as two-for-one margaritas during happy hour, as well as a longer list of seafood options.
"Hispanics love their seafood," Gomez said.
The new restaurant also will have beer on tap, which the first location lacks.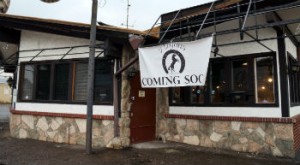 "We want to have local craft options and the usual Mexican beers," Gomez said.
Gomez said renovations to the new location, expected to be complete by the end of the month, will cost between $30,000 and $50,000.

Gomez, who is from Chihuahua, Mexico, opened 7 Leguas in 2012 with Villa, who is from Zacatecas, Mexico. The two also are sprucing up their first location by upgrading the seats and adding a patio.

"I hope to go back to Mexico soon to grab some decorations," Gomez said.

3236