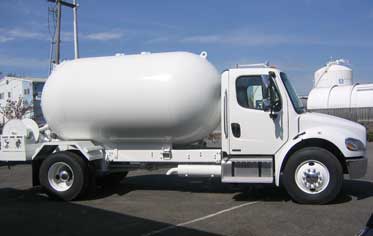 A national energy company has accused a local propane provider of using the power behind its name.
United Energy Trading (UET), a North Dakota-based company with operations in Colorado, sued Denver-based United Energy for trademark infringement last week in U.S. District Court in Denver.
UET transports and sells oil and natural gas in the United States and western Canada. The 13-year-old company trademarked its name in 2011, according to the lawsuit. United Energy delivers propane to customers throughout the Front Range.
Because UET also delivers propane in the same region, the company argued in the lawsuit that United Energy "uses its similarity to the (trademark) at issue to attract customers and benefit from consumer confusion."
UET claimed in its complaint that it has invested "tens of millions of dollars" in building brand recognition and that United Energy's use of a "confusingly similar" name can "only be explained by an intention to wrongfully profit from and trade off of United Energy Trading's valuable goodwill and reputation in the energy sale market."
UET wrote to United Energy in November 2014 to ask it to cease its use of the contested name, said Leah Capritta, an attorney with the Denver firm Holland and Knight, representing UET.
United Energy responded, denying that its name infringes upon the other company's trademark, according to the lawsuit. United Energy declined to comment on the case.
According to the suit, the alleged trademark infringement has harmed UET's business and reputation in the area.
United Energy Trading could not be reached for comment.