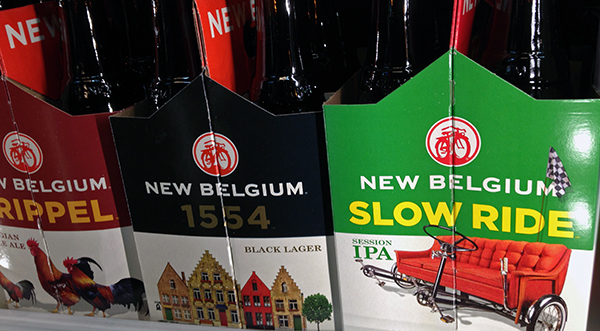 A naming dispute between New Belgium Brewing and an upstart Texas brewery has been tossed out of court.
The U.S. District Court in Denver on Friday dismissed a lawsuit brought by Fort Collins-based New Belgium against Oasis Texas Brewing, alleging that Oasis does not have rights to the name "Slow Ride" for its IPA.
New Belgium currently markets an IPA called Slow Ride, although it has given the beer another name in Texas as a result of the brouhaha.
Judge Michael Hegarty dismissed it because Oasis does not have a presence in Colorado – it visited the state for business only for the Great American Beer Festival.
"Considering its statements and TCBC's nature as a company doing business in Texas, the Court finds that TCBC would suffer a burden by litigating New Belgium's claim in Colorado …" the decision says.
"New Belgium has not demonstrated minimum contacts by TCBC with Colorado sufficient to satisfy jurisdictional standards, prompts the Court to find that TCBC's motion to dismiss must be granted."
Oasis founder Max Schleder said he spent $100,000 on legal fees.
"We've made multiple offers to them, and we came up to Denver. And not only have we not ever received an offer from them, we haven't received any counter-offers," Schleder said when reached by phone. He declined to describe those offers.
"We certainly have the right to the market we established," said Schleder, who said his brewery will produce 3,000 barrels this year.
In a statement sent to BusinessDen, New Belgium said the dismissal is not reflective of the merits of the case, but a redirection to a Texas court.
"We remain open to settling this situation amicably and out of court. Short of that, we will continue to pursue geographic clarification as to rights and usage of our Slow Ride trademark brand in a Texas US District Court," New Belgium said.