A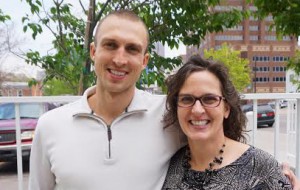 Denver-based mother/son duo want to make backpacking even more civilized.
Paleo Meals to Go, which produces paleo MREs for backpackers, is exploring options for new sales outlets now that it has USDA approval.
"It was a major goal to get (USDA approval) before the busy season," said Ty Soukup, who founded Paleo Meals to Go with his mother, Dawn Anderson. Flavors include beef stew and Palisade pineapple mango.
In March, Soukup and Anderson started listing their goods with online retailers Amazon and Grubmarket. A packaged dinner costs around $13. They're negotiating with Mile High Menus on a deal to deliver Paleo Meals to Go as well.
And they're looking for brick-and-mortar vendors like bike shops and CrossFit gyms, but don't anticipate being sold there until the fourth quarter of this year.
"We're eligible to sell in stores, we just aren't yet," Soukup said.
The company has covered a lot of ground in 2015. In February, Paleo Meals to Go launched a new online sales system and moved its production into a Denver packing facility to receive USDA approval.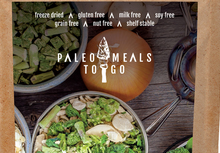 "Most of the co-packers don't deal with meat at all, so finding a USDA facility and then one that would deal with freeze-dried was the problem," Anderson said. "We had to find someone who was flexible and could work with us as we grow."
They decided on Boulder Natural Meats. After a test run last fall to check the viability of freeze-dried food, Paleo Meals to Go and Boulder Natural Meats signed a one-year co-packing deal.
Soukup and Anderson also redesigned their website. Originally, the site allowed payment only via credit card or PayPal, Soukup said.
"It's crazy how many people pay with Amazon," he said. "A third or a half of orders are made using Amazon."
Their efforts are starting to bear fruit. In February, before launching the website and receiving USDA approval, Paleo Meals to Go sold 127 MREs at $13 each. After the upgrade in March, that number shot up to 412 units. And the business sold 579 units in April.
Soukup and Anderson's original target demographic was paleo and gluten-free backpackers. Since founding the company, they've broadened that audience to include soldiers in the field, airline pilots and national park workers, among others.
Soukup, 31, and Anderson, 51, founded Paleo Meals to Go in 2013. Soukup, who adheres to the paleo diet – where followers try to mimic eating like a caveman (think meat and vegetables and no processed food) – got the idea to start Paleo Meals to Go while stocking up for a backpacking trip.
"I saw beef jerky and nuts and things like that, but nothing that was a full meal," Soukup said. "When you're backpacking you're burning a ton of calories – I can burn 4,000 calories a day when I'm backpacking."
Soukup expanded on the beef-and-nuts concept by adding freeze-dried fruit and vegetables into Paleo Meals to Go's meals.
Throughout 2013, he developed recipes and opened a line of credit through Wells Fargo. Paleo Meals to Go's initial startup costs were around $5,000, he said. Since then, Soukup estimates he's spent around $47,000 developing the company.
"We've had some big capital investments, like nutritional analysis and water activity testing as part of USDA approval," he said. "The biggest piece was new website and rebranding."
Soukup and Anderson are the only two Paleo Meals to Go employees so far. Anderson is full -time while Soukup, who is an engineer for Encana, works during his spare time.