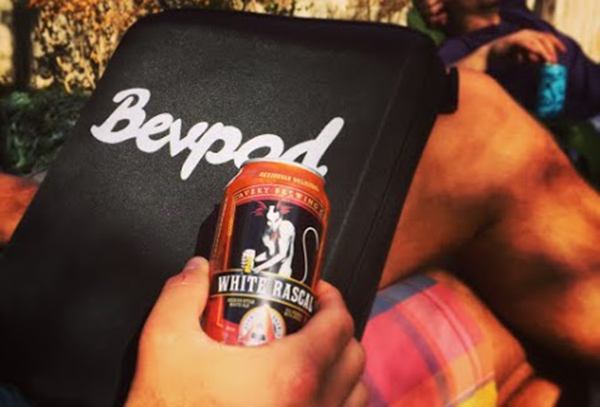 A Denver startup with a prototype cooler that slips inside a backpack has its first round of funding in the bag.
BevPod has surpassed its crowdfunding goal on Kickstarter of $25,000 and already raised $31,600 with 23 days to go.
"Yesterday I was at REI and looking at where they put their coolers, and it's all the same hard, clunky coolers. And they're all advertised that they stay cold for seven days on the Serengeti," said founder Scotty Allen, 29.
"Who the heck does that? I'm going to go to the park for four hours, or I'm in Wash Park for a little bit. I don't need a cooler that will last out in the Serengeti. Ninety-nine percent of people want to bring something cold somewhere for a couple of hours."
The product can keep 10 cans cold for eight hours.
Allen, who studied engineering at DU and works for a large tech company full time, said he will produce around 1,000 coolers using the funds from the Kickstarter campaign. He plans to produce a few hundred that he can test out at around $34 per item. But most of the maiden batch will go to supporters that pledged money in the campaign.
BevPod, which will be manufactured overseas, has an insulated case and interior reusable ice pack that encases the bottles or cans. The entire sleeve then slides into a backpack, like a binder.
Allen said he's had lots of business ideas over the years, but this one is his first go at entrepreneurship. He stumbled on the product need after seeing how few options there are to keep items cold while on a quick outing.
There are backpacks that have some cooling system, but they tend to leak, he said. And then there's the old standby, a plastic bag with ice, but that leaks too.
"I already have a ton of backpacks and don't want to buy anymore," Allen said. "I noticed that a can stacked on its side is about as tall as my old textbooks, so it should be the sort of thing you can put in a backpack."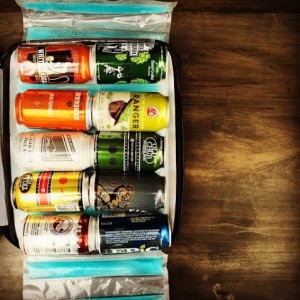 Allen said he's filed a provisional patent to protect his idea with the U.S. Patent and Trademark office.
He also said moms could be a major customer base.
"Mothers have big tote bags, and they are always bringing snacks and drinks to an event," Allen said. "A lot of that is packing a cooler with ice."