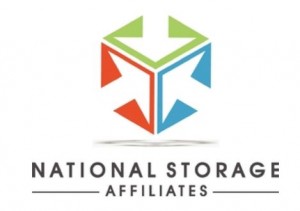 A Denver-based self-storage company is going public.
National Storage Affiliates, headquartered on DTC Parkway in the tech center, filed paperwork with the SEC this month seeking a $100 million IPO in 2015.
It's unclear when National Storage Affiliates offering will become available, or what shares will cost. The company declined to comment beyond the 200-plus pages worth of paperwork submitted to the SEC this month.
National Storage Affiliates is a self-storage-focused REIT that owns 225 self-storage properties, primarily on the West Coast and Southwest. The company is made up of a handful of operators that offer their properties to National Storage Affiliates in exchange for equity in the REIT.
National Storage Affiliates plans to use about $42 million of IPO proceeds to acquire 21 more storage properties, bringing its total portfolio up to 246 storage properties nationwide. The company also stated it plans to use cash to repay loans from U.S. Bank and pay down a revolving credit line.
The REIT plans to list on the New York Stock Exchange under the symbol NSA. Investment banks Jefferies & Co., Morgan Stanley and Wells Fargo Securities are listed as the underwriters for the sale.
National Storage Affiliates launched with operators SecurCare Self Storage, Northwest Self Storage and Optivest Properties in 2013. Guardian Storage Centers joined the fold in February 2014 and Storage Solutions will become a sixth operator under National Storage Affiliates when its offering is complete, the SEC filing states.
SecurCare, co-founded by National Storage Affiliates CEO Arlen Nordhagen, is the largest of the six brands with 116 storage facilities. That includes eight between Colorado Springs, Broomfield and Fort Collins.
National Storage Affiliates reported $50.2 million in total revenues for the nine months ended Sept. 30, 2014. Almost all of that $50.2 million came from rental revenues. The company valued its entire portfolio of properties at $710 million and owed $537 million in mortgages as of September 2014.