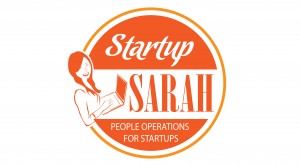 Now workers at even the smallest of startups can call the HR department.
Sarah Miller launched Startup Sarah last year and is building a human resources for-hire business, offering outsourced HR to small businesses that could use a hand in human resources.
"We're looking for companies that aren't big enough to have a full-time need and maybe don't have the resources to have a full-time, experienced person in house," she said.
Miller worked in HR for the past eight years and moved to Denver from Boston with former employer Everon Technology Services about six years ago. She now works full-time at Startup Sarah, which she launched in spring.
Miller said said she's always had an entrepreneurial bent, and noticed small businesses often run into human resources problems. Most of them, such as governmental documentation and compliance issues, could be avoided with even an outside, on-demand HR pro.
"It's just such an easy thing to get right," she said. "As long as you have someone looking out for it."
Startup Sarah offers three levels of service, charging $59, $69 and $79 per month, per employee. The most basic package buys a range of standard day-to-day HR duties, including file management, job description development, hiring, firing and performance review management.
Miller adds payroll services for the $69 package and includes payroll and recruiting for $79.
Miller is targeting companies in all industries with less than 50 employees. She reasoned that a 50-employee company may be big enough to need HR services but small enough that they may not be able to hire a fulltime department.
Miller said companies with 50 or more employees also need to abide by different regulatory standards than smaller businesses.
Miller did not say how much she has invested in Startup Sarah, but said it has required minimal cash to get going. She has bootstrapped a one-person shop for the past year and rents a desk at shared office space Industry on Brighton Boulevard.
"There haven't been a lot of expenses yet; consulting-type businesses typically aren't too expensive to start up," she said. "As with any service business, the biggest expense is the people, and that's about it."
Startup Sarah has brought on seven companies as clients and one other employee so far. She said she still has room to grow before hiring more people, but is looking to expand her own payroll by an employee or two over the next year.
As a rule of thumb, Miller wants to be able to handle all calls and emails from clients and their employers within 24 hours. She'll look to slow down on adding new clients or speed up on her own hiring once that benchmark becomes difficult to meet.
Right now Miller is limiting the business to Colorado. She doesn't think geography will be a boundary for expansion, but said each state does have different rules on human resources.
"What I kind of mentally committed to is figuring out Colorado and putting together the business model here before adding new locations," Miller said.
For now, Miller is focusing on helping her own current clients grow. By charging a flat rate per employee, she said she makes more if her companies are growing and hiring.
That is, right up until Miller has to recruit her own replacement.
"It's been rewarding to be involved with so many companies and feeling like you're involved some small piece in their success," she said. "I'd love to start with a company, help it grow and eventually hire a full-time HR person for them."