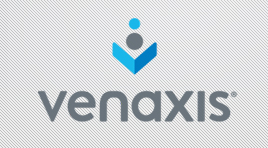 A Castle Rock medical diagnostic company was sued last week over allegations that the company misled investors about a pending FDA ruling, contributing to a major fall in stock value.
Kip Shuman and Rusty Glenn, both lawyers at the Shuman Law Firm in Boulder, filed a class-action complaint in U.S. District Court against Venaxis, a firm that's developing a test for appendicitis in children. The plaintiffs claim that the directors of the firm duped shareholders about the success of the appendicitis test.
For months, the suit claims, Venaxis' executives spoke optimistically about the effectiveness of the company's appendicitis test when they should have been more apprehensive about FDA approval.
On Feb. 29, the FDA ruled that Venaxis' test wasn't significantly better than other available options on the market.
The stock fell that day from $1.50 to $0.55 per share.
"The Company lacked a reasonable basis to conclude that the results from the (appendicitis test) pivotal study were sufficient to support FDA clearance," the suit says. "As a result of Defendants' wrongful acts and omissions, and the precipitous decline in the market value of the Company's securities, Plaintiff and other Class members have suffered significant losses and damages."
Shuman declined to comment when reached by phone. A representative at Venaxis also declined to comment.
In a statement published on the Venaxis website, President and CEO Steve Lundy said, "We believe that the strong clinical trial results we achieved and the additional clinical utility information we provided to the FDA in responses to its requests for additional information were compelling, and we intend to continue to work with the FDA to advance the progress of a blood-based diagnostic test to assist in the evaluation of appendicitis."
Venaxis, formerly called AspenBio Pharma Inc., raised $18.4 million in early April by issuing about 800,000 shares of stock for $2.40 a share, according to the lawsuit.
This is not Venaxis' first time facing irate shareholders and their lawyers. In October, a similar case was dismissed by the 10th U.S. Circuit Court of Appeals, according to the Denver Post.