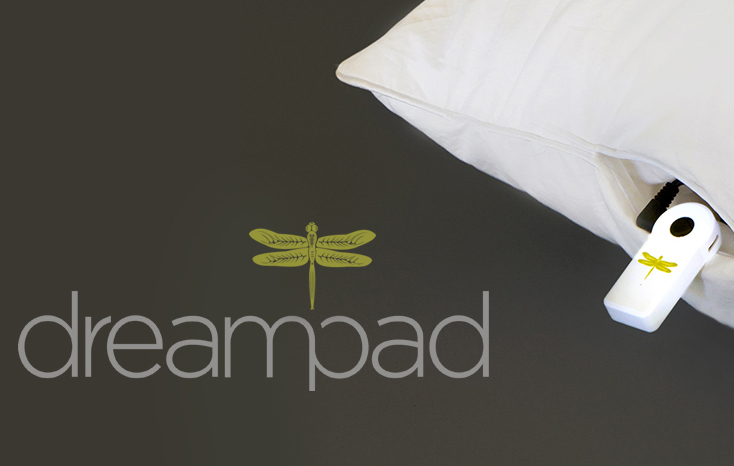 The founders of a music-playing pillow can rest a little easier after raising four times their Kickstarter goal.
Aurora-based Integrative Listening Systems landed $190,000 in a campaign for the Dreampad pillow, which plays ambient music meant to lull restless sleepers. The invention met its $50,000 funding target in its first 24 hours after launching on Oct. 11.
By the time BusinessDen first covered the Dreampad on Oct. 17, it was up to $85,000.
"The reason we're doing (Kickstarter) really is to get visibility with the new consumer groups that we're trying to reach out to," said co-founder Randall Redfield, 59. That means adults as well as their aging parents.
Redfield, Kate O'Brien-Minson and clinical psychiatrist Ron Minson started ILS in 2007 to develop therapies that combine movement and sound for children with autism and other conditions.
The trio's music and movement program uses headsets that transmit sound through the bones in the middle and inner ear, rather than the outer ear like most speakers. ILS says that triggers instincts to relax and can help children with learning difficulties to focus and multitask.
The Dreampad transmits sound in the same way, so that only the person resting her head on the pad can hear the speaker. ILS built it for children that didn't want to wear their headsets, but soon found that parents used it to lull their kids, and themselves, to sleep.
ILS brought the Dreampad's price down, from $325 in its first go-round to $100 in the model sold in its Kickstarter campaign.
Redfield said consumers might also find the newest pillow is more comfortable, since it's made by the same large pillow manufacturer, Hollander, that likely makes the pillow they already sleep on each night.