Right from who will be the eventual owner of the Denver Broncos to the head coach for this prestigious team, every aspect related to the NFL team is commanding ample speculation this offseason! While we'll only have a clear picture as the story unfolds with time, we thought even we'd jump on the bandwagon of guesswork, and offer our take on some of the choicest picks on starting quarterback that Broncos could go with!
In the past few years, two of the staples in the quarterback class for the Broncos included Drew Lock, Teddy Bridgewater. Then, of course, there were Brett Rypien, Jeff Driskel, and Anthony Hinton who came up as dependable quarterback options in the wake of Covid back in the year 2020!
While a few of these still are viable options, the Denver Broncos Franchise quarterback is now set to see some existing action this season, and could, in all likelihood go for one or more of the starting quarterbacks mentioned below –
Aaron Rodgers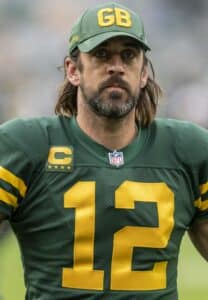 Last season's rumors about Aaron Rodgers coming to Denver were unfortunately just that – Rumors! That said, with Nathaniel Hackett now the new head coach and Justin Outten the new offensive coordinator for Denver, it wouldn't be much of a surprise if Rodgers would sway in this direction too.
If that happens, things would get very interesting, very quickly!
Mitch Trubisky
First drafted by the Chicago Bears, then picked as a backup by the Buffalo Bills, Mitch Trubisky is in desperate need of a fresh start, especially after his stint with COVID-19.
Why would Denver Broncos be interested in this player?
Well, for starters head coach Nathanial Hackett can help justify this decision through his on-point offensive techniques. Moreover, given the fairly low price at which the 27-year old can be acquired, will help the Broncos front office save on some extra cash for the rest of their roster!
Matt Corral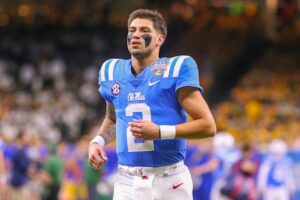 While the knee injury that Matt suffered at the Sugar Bowl did take a toll on him, his promising streak combined with the awe-inspiring skills with which he moves his arms and legs makes him a prime candidate for the position. And of course, tossing 20 touchdowns will only add to his already impressive resume!
Russell Wilson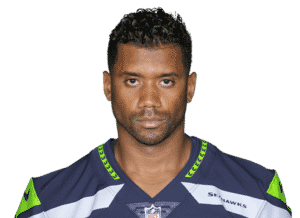 Notorious for his no-trade clause, Russell Wilson waived the same for 4 teams in the last year, and this year has added Denver Broncos to the waiver. If his past season performance is to be considered, this Seattle player is well-deserving of a spot as a quarterback for the Broncos team, and fortunately, the Broncos have the required draft capital to acquire him.
But, the pressing question remains – Will Wilson leave the Seahawks?
Kenny Pickett
He may or may not be the best of NFL draft picks, but Kenny Pickett is definitely someone that the broncos fans must be vouching for!
Right from his breathtaking streak of breaking numerous school passing records to his untamable feat of leading the Pittsburg Panthers to the historic ACC Championship, everything about Pickett is noteworthy!
Drew Lock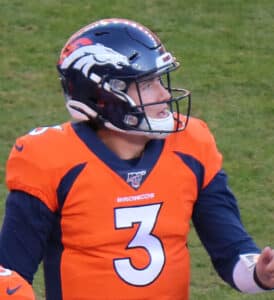 Dabbling through numerous challenges, from COVID to some abysmal displays, Drew Lock still has a fair chance of being retained up by the Broncos, thanks to his promising play! Of course, it would need the best coach teamed with a streamlined scheme to bring out his somewhat latent talent; but if it is brought out well in time, then this 25-year old will prove to be more than just impressive in the upcoming season!
Unfortunately, the same cannot be said for Teddy Bridgewater who seemed to have reached the zenith of his play, and cannot possibly get the Broncos, those much-needed big wins!
Jimmy Garropolo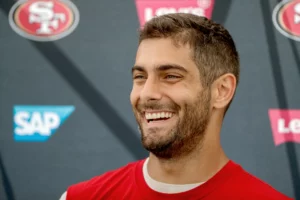 If there's something that the Broncos Country desperately needs, it is a proven winner especially when it comes to offense. And Jimmy G can prove to be exactly that for the team. Yes, his numbers may not be as impressive, but his play sure is.
And isn't that precisely what makes for the best quarterback? And who knows; given the right circumstances, his contract could serve both him and the Broncos well. Now, someone needs to discuss this with the GM George Paton!
Marcus Mariota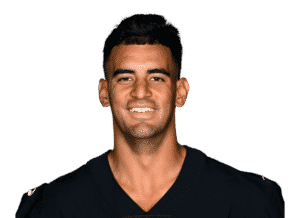 Known for serving as the backup QB for the Raiders, Marcus Mariota has well proven his worth when he played almost flawlessly for the team on the off-chance he made it to the field.
Whether one looks at his arms or legs, his play is bang-on!
That said, he does come at a steep price, and the Broncos may not be ready to spend big bucks on him this season, but if they do they can rest assured of a solid return on investment!
After all, it was none other than Mariota who aggressively led the Tennessee Titans to the playoffs in 2019.
Kirk Cousins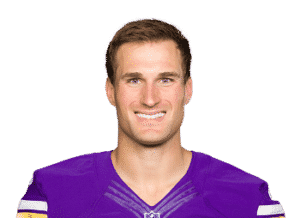 Okay. Truth be told for a player his age Kirk Cousins may not be the long-term answer for the Broncos' search for a promising quarterback.
Yet another drawback?
Cousins is rather expensive, that too without much to show for it, at least in the last few games of Monday Night Football.
However, it can be his multiple years of experience that might coax the mile-high country into signing him on. Whether they do that or moderate their expenses on quarterbacks, is something only time will tell!
Deshaun Watson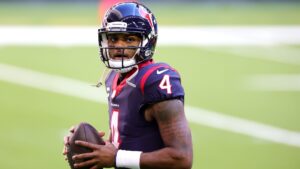 At just 26 years old, Deshaun has created a wave of super bowl wonders that not many players are capable of and thanks to his unbeatable talent.

While that is true in every sense, an accurate representation of this player forces us to ponder upon the legal issues he has been having off the field. Only if there was some way to do away with them, can we believe that he will be one of the draft picks for this league, regardless of the team that bets on him.

To make a team that is both the Broncos may need to move up the draft board in 2022, to stir up the conversation.

Only then would they be able to woo two future Hall of fame players – Rodgers and Wilson! This teamed with the best of coaching effort is what is precisely required to bring Denver Broncos out of the near abysmal display in the AFC West.

With free agency and the right moves in the trade market, it shouldn't be too tricky for Denver Broncos to look forth to a bright future!

109322