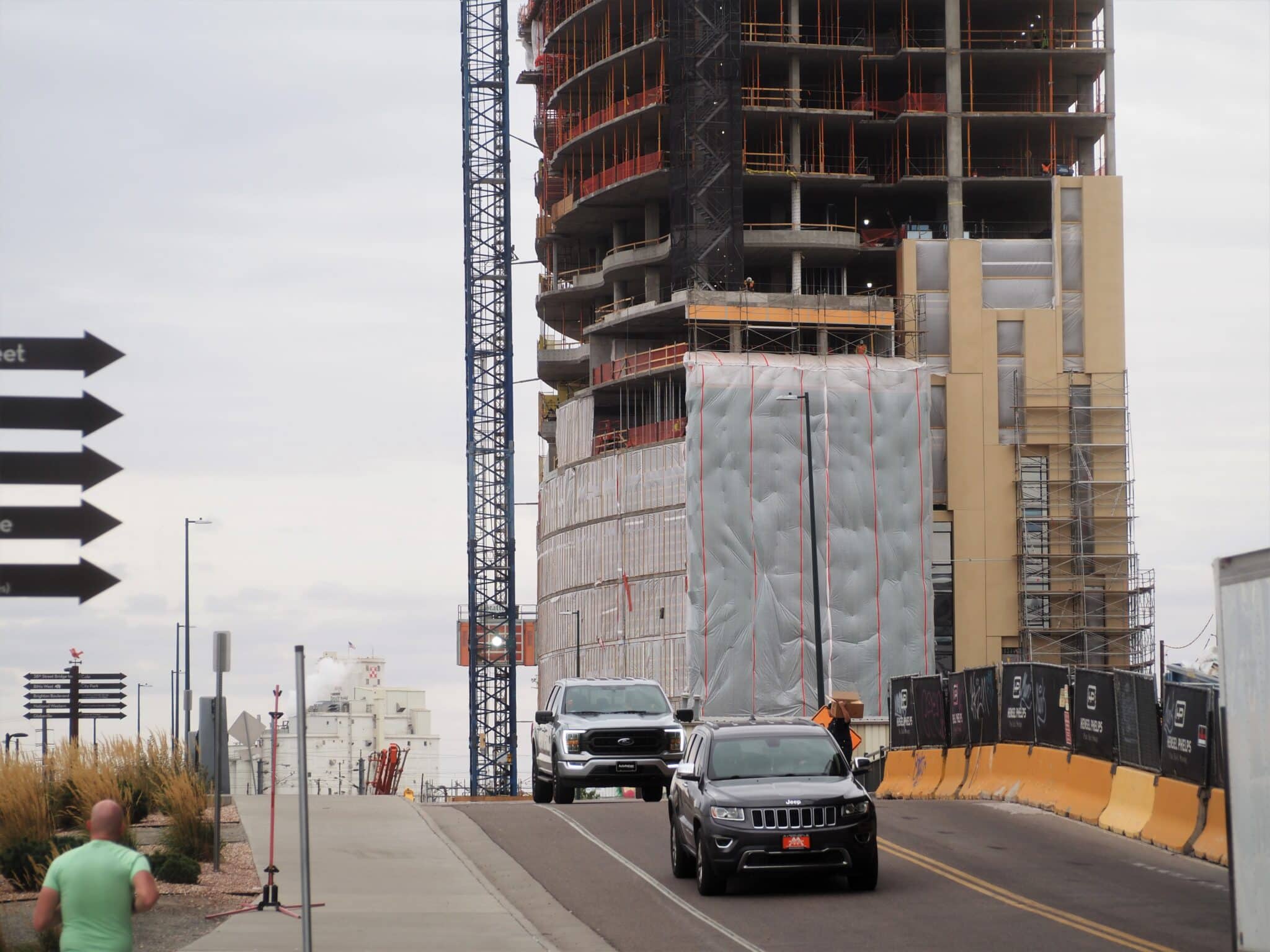 In one compact section of RiNo, there's a sea of tower cranes.
A half dozen projects are under construction in the blocks east of RTD's 38th and Blake station, which is poised to add thousands of apartments and hundreds of thousands of square feet of office space in the next couple years.
Here's a look at what's currently under construction: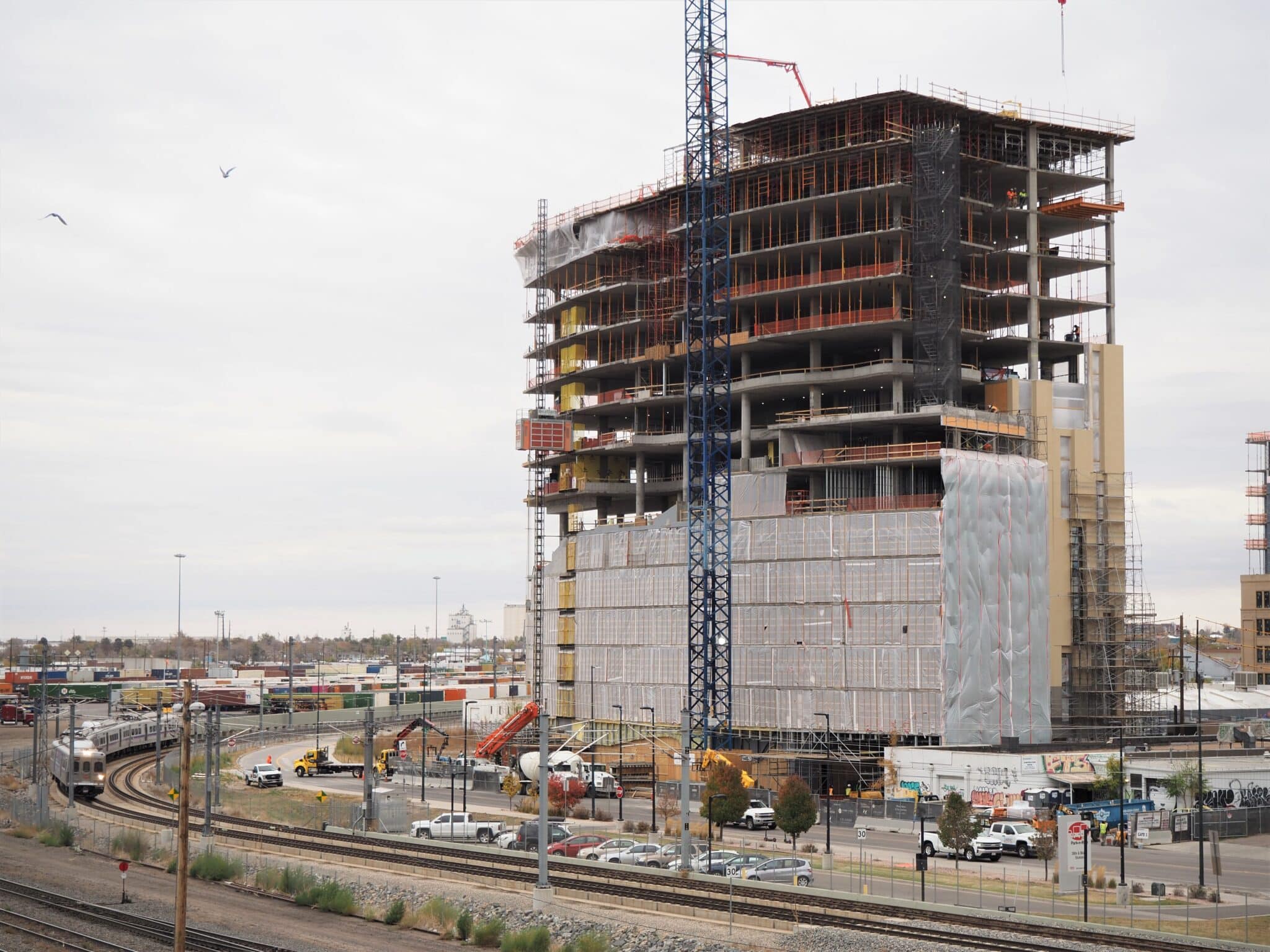 One River North
At 3930 Blake St., One River North will be a 16-story, 187-unit apartment building whose westward facade will feature a haphazard dash of greenery.
The project, which broke ground last year, is being developed by The Max Collaborative, Uplands Real Estate Partners and Wynne Yasmer Real Estate.
Chinese firm MAD Architects is the design architect. Davis Partnership Architects is the executive architect. Saunders Construction is the general contractor.
Novel RiNo
At 1300 40th St., Novel RiNo will be a 483-unit apartment complex topping out at 12 stories at its tallest point. The project, which broke ground in early 2021, is being developed by Charlotte-based Crescent Communities and equity partner Dart Interests.
Milender White is the general contractor for Novel RiNo. Davis Partnership Architects, Kimley Horn, Vignette Interior Design, 505 Design and LandDesign were all involved in project design, according to Crescent. Sumitomo Mitsui Banking Corp. is providing financing.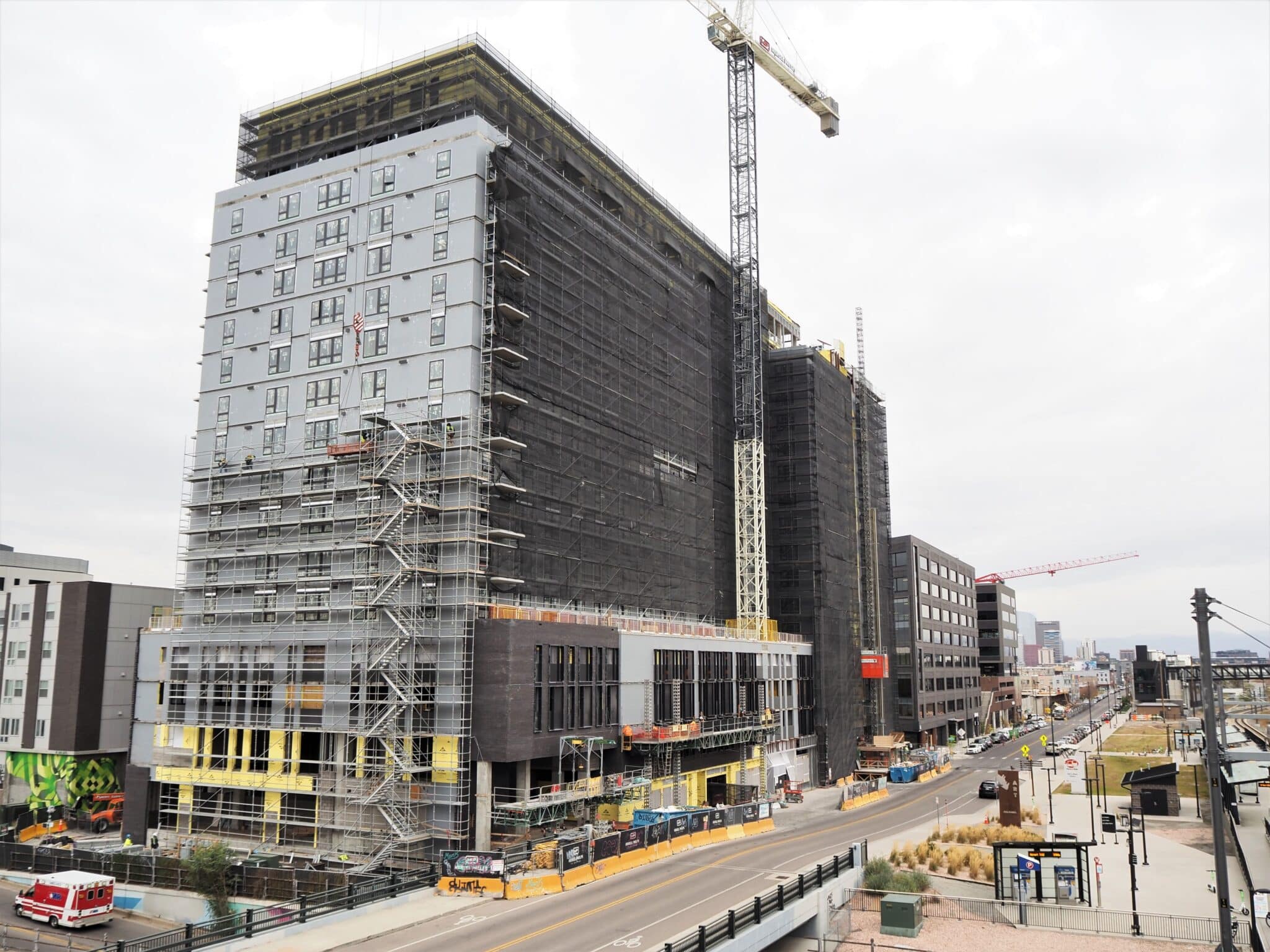 FoundryLine
At 3750 Blake St., FoundryLine is a 17-story, 348-unit apartment building being developed by McWhinney, which has offices in Denver and Loveland, along with PGIM Real Estate. The project broke ground in mid-2021.
Hensel Phelps is the project general contractor. AvroKO, Craine Architecture and Dig Studio Office of Architecture were all involved with the project design.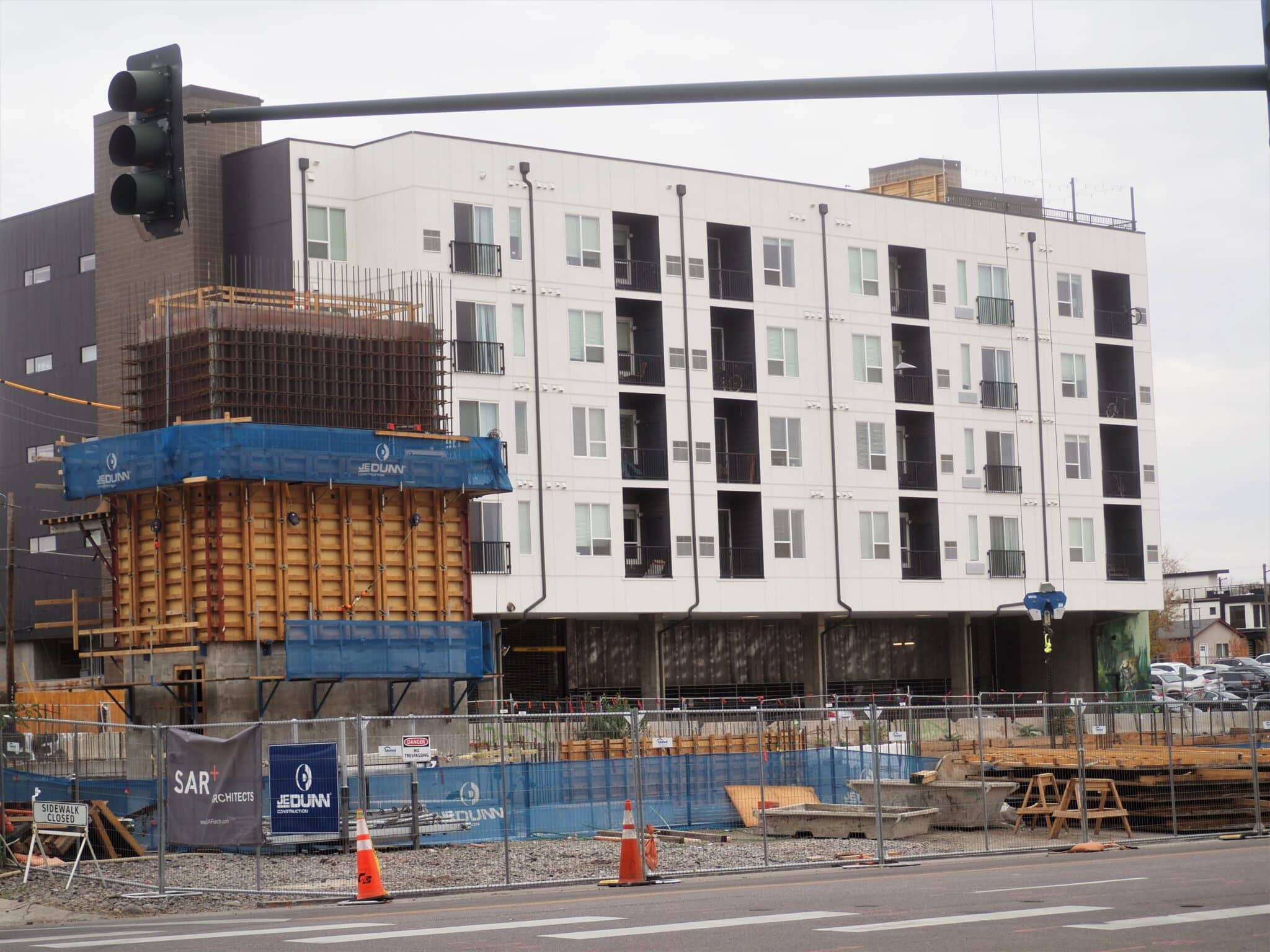 Transwestern project
At 3712–3740 N. Downing St., Houston-based Transwestern Development Co. is building a nine-story, 200-unit apartment building. The project broke ground earlier this year.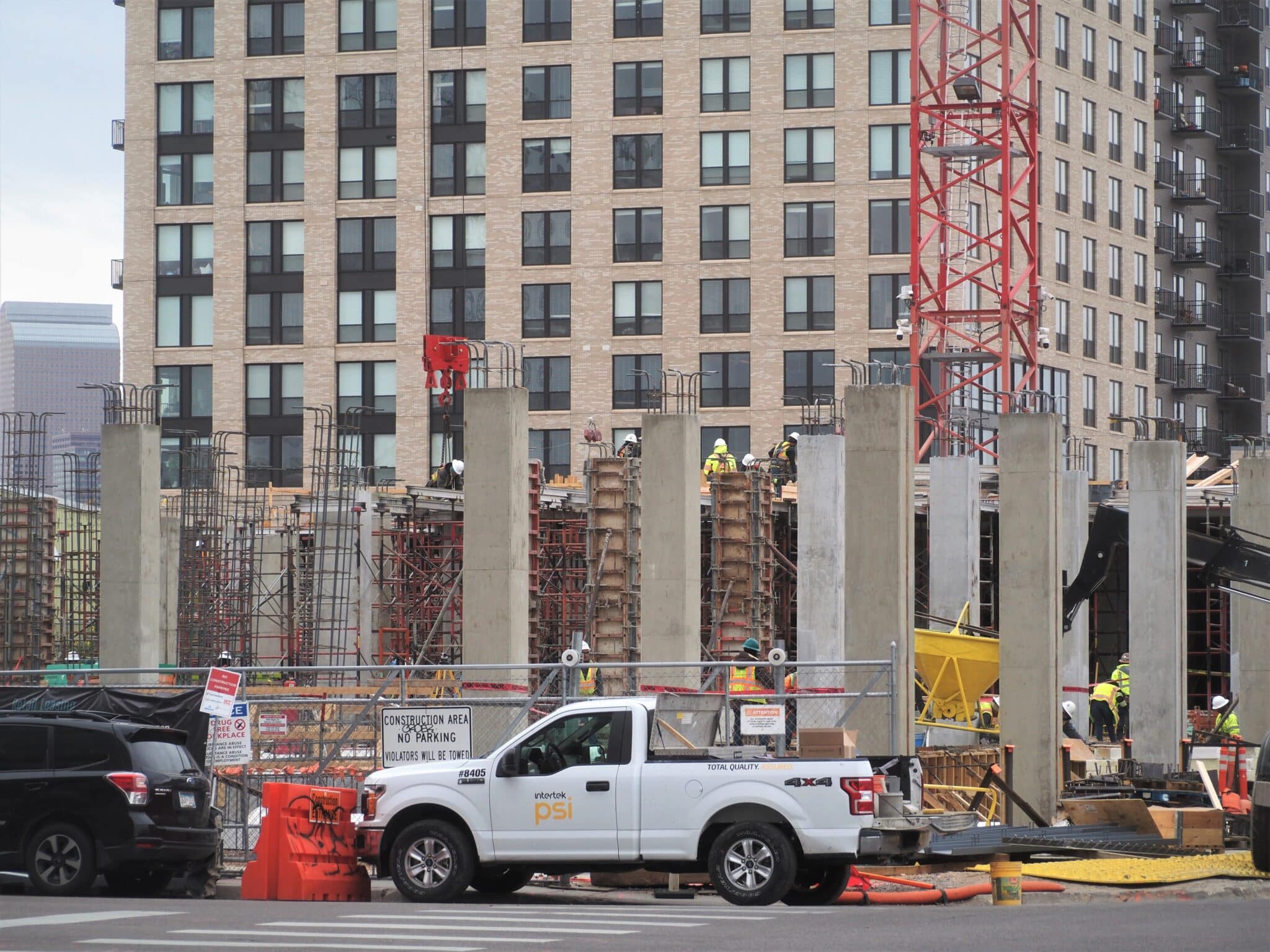 T3
At 3500 Blake St., T3 will be a six-story office building. It is being developed by Houston-based Hines and Chicago-based McCaffery in conjunction with Canadian investment firm Ivanhoe Cambridge.
The 239,000-square-foot building was designed by Pickard Chilton Architects and DLR Group. It broke ground toward the end of 2021. No signed leases have been announced.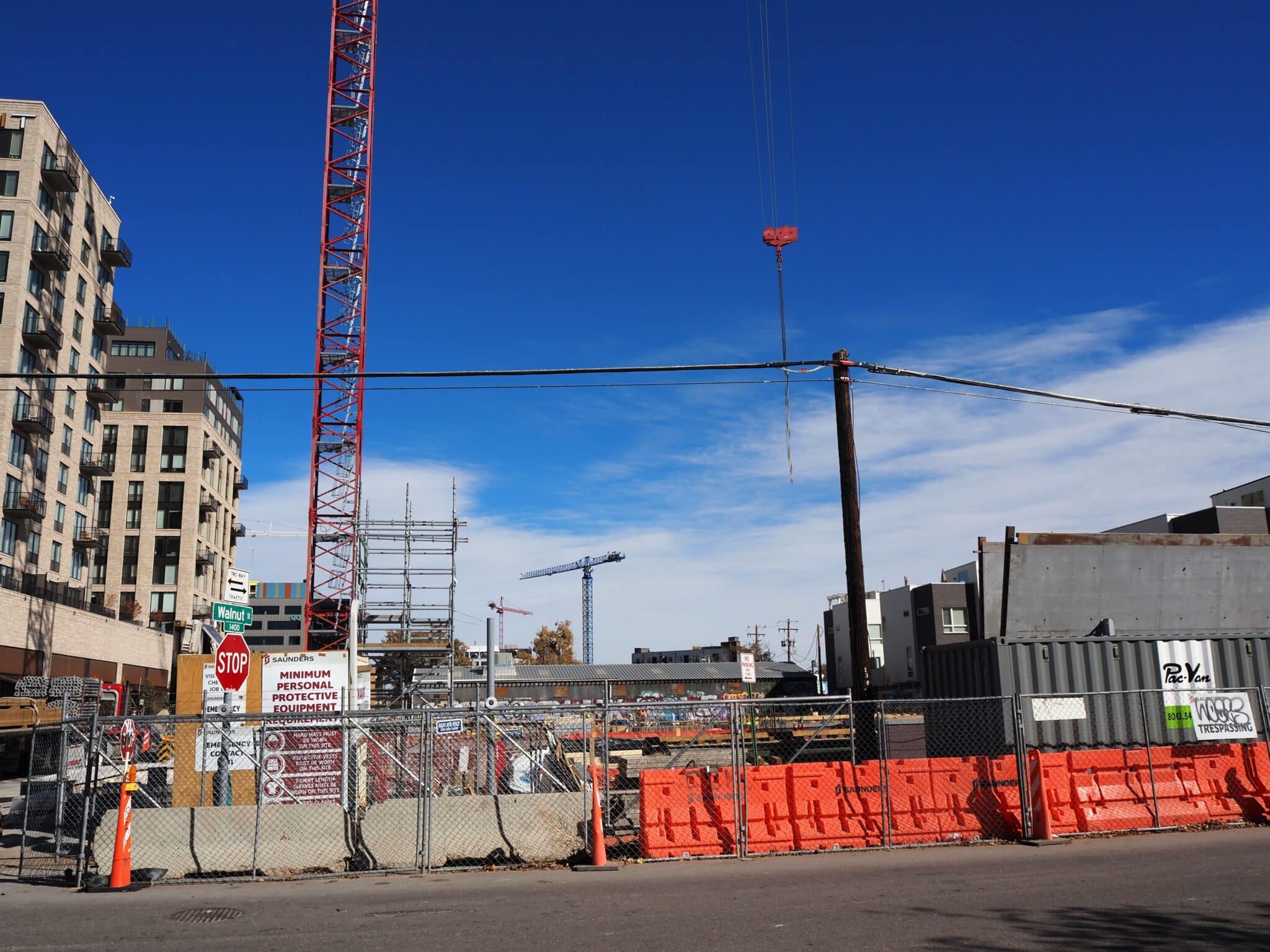 Paradigm River North
At 3400 Walnut St., Paradigm River North will be an eight-story, 200,000-square-foot office building. It is being developed by Denver-based Jordon Perlmutter & Co. and New York-based Rockefeller Group, and broke ground earlier this year. Davis Graham & Stubbs, one of the city's largest law firms, said in June it will take 80,000 square feet in the building.