People staying at licensed short-term rentals in Denver spent almost $28 million more last year than they did in 2020, but that still trails what those properties brought in before the pandemic.
Guests paid $88 million to stay at the properties commonly booked through companies like Airbnb and Vrbo in 2021, according to a BusinessDen analysis using tax revenue data provided by the city.
That sum was well above 2020, when COVID restrictions were at their peak and visitors spent about $60 million on short-term rentals in the city. But it's still well under the $112 million in revenue that the properties saw pre-pandemic in 2019.
The rentals brought in a total of $8.2 million in tax revenue to the city in 2021. The city's lodger's tax rate is assessed at 10.75 percent of the total cost for lodging facilities with fewer than 50 rooms.
Jamie Lane of the short-term rental data company AirDNA, which is based in Denver, told BusinessDen that more people are starting to travel again.
"For most U.S. cities, we're expecting to get back to 2019 levels in 2022, as travel patterns return to normal," Lane said. "We are expecting a pretty good rebound in the second half of the year, with inbound international travel coming back."
Before COVID really set in, 2020 was off to a good start for Denver's short-term rentals. They saw revenue of $10.7 million that January, according to the tax data. But in April of that year, they pulled in about $462,000.
The city' average nightly rate at short-term rentals was as high as $187 last July, but dipped to about $170 at the start of 2022, according to AirDNA. Occupancy rates have also dipped from 93 percent in July to about 80 percent, but even before COVID summer months have been historically higher.
As BusinessDen previously reported, larger homes with more rooms have been booking at much higher rates in the fall than smaller apartment or condominium units near and around downtown and business districts.
The number of active licenses for short-term rentals was about 2,700 in August 2019. After the pandemic hit, that figure dropped to a three-year low of 1,877 in January 2021. As of Dec. 1, there were 2,113 active licenses in Denver.
The spike of the Omicron variant did have a slight effect on short-term rentals, Lane said, but the downturn was "not terrible." Denver's short-term rentals in October collected about $6.6 million, but in November it dipped to $6 million. Then in December the city's short-term rentals again collected about $6.6 million.
"Overall, though, the last quarter was the best quarter for Denver short-term rentals since the pandemic," Lane said. "At the beginning of the year through summer, we were down about 30 percent of demand compared to 2019. (In early fall) we were only down about 17 percent, but November was our best month."
Denver's short-term rental bookings in January were about 19 percent below the levels they were prior to the pandemic, Lane said, but larger cities like Los Angeles and Houston have remained at about 45 percent below, according to AirDNA.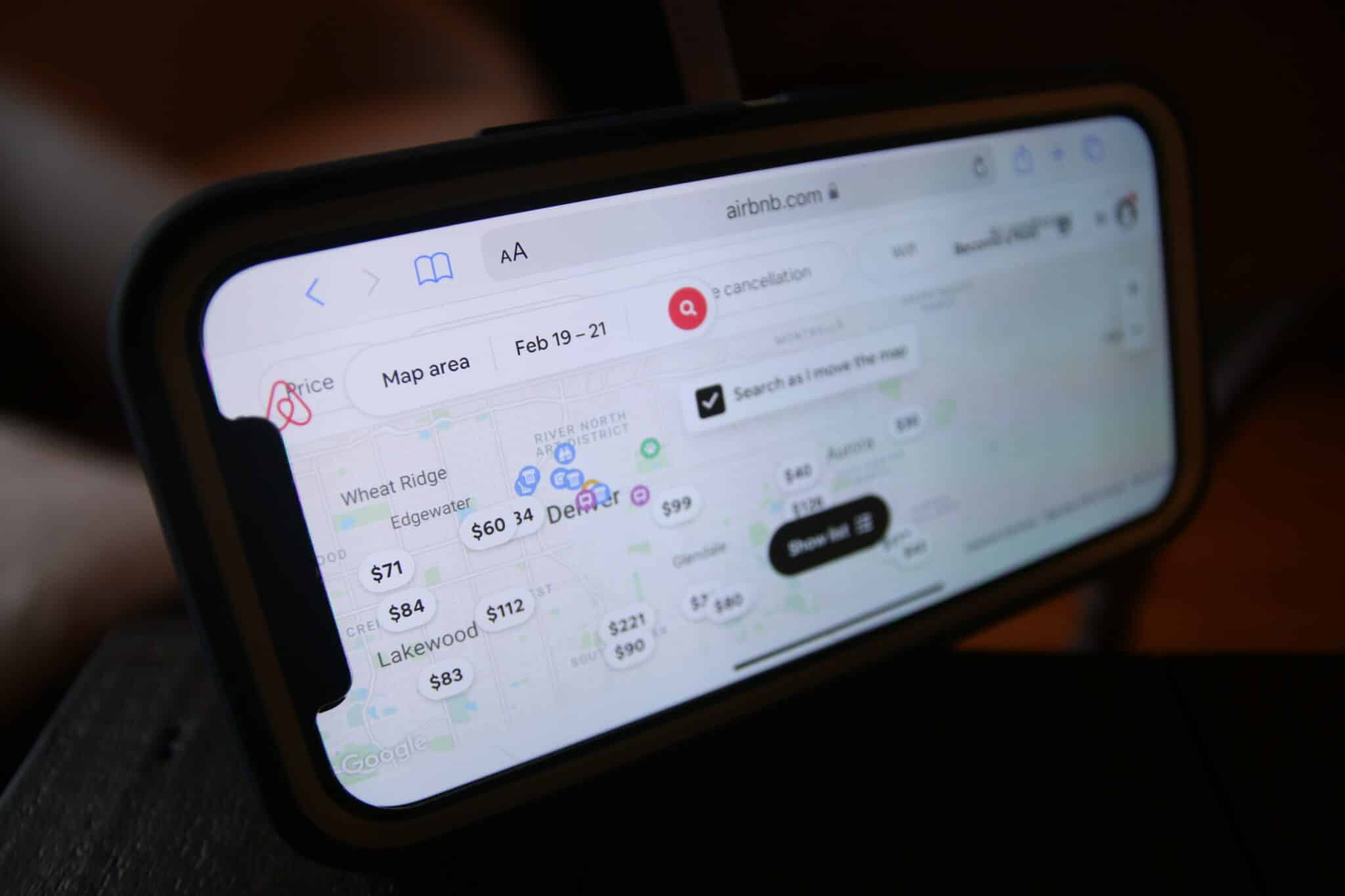 108757