Joe Assell, 48, is a co-founder and CEO of Centennial-based Golftec, which has 220 locations worldwide and has conducted more than 12 million lessons since launching in 1995. Golftec expects 2021 revenue of more than $150 million.
The following Q&A has been edited for length and clarity.
BD: What's your best swing tip?
JA: Keep the lower body more stable on the backswing. Most golfers move all over the place and can't get back to make solid contact.
BD: What's the most common swing flaw?
JA: Ninety percent of golfers slice it. It's a major loss in control and a major loss in distance. The club face is open and they're striking the ball with a glancing blow and not transferring power into the ball squarely. Plus, it gives up so much distance. We spend most of our day working on getting a more square face contact for a straight ball flight.
BD: What about on the mental side?
JA: Most golfers try six different thoughts. And they end up doing none of them. You can't process that much, and so nothing is accomplished. Better to just have one key swing thought and be intently focused on that thought.
BD: What clubs do you play?
JA: I play a little of everything. Calloway apex pro irons. I have the newest Ping driver. Titleist Vokey wedges and an Odyssey putter. Plus Calloway Chrome Soft balls. But I'm always trying the newest stuff.
BD: If a golfer wants to make one equipment upgrade this year, what do you recommend for the greatest yield?
JA: Whichever of the 14 clubs is the oldest. Technology evolved significantly in clubs. And the ball is going farther. You will pick up a lot of distance with the most modern equipment. The putter is probably fine.
BD: How did you end up in Colorado?
JA: I'm from outside Chicago and came to Colorado as an intern assistant golf pro at Cherry Hills in 1993. Then I came back in 1995 and started Golftec and never left. Now I'm a member at Cherry Hills.
BD: How do you keep golf fun when it's your profession?
JA: That's challenging for people who work at the golf course. But I'm at a corporate office like any executive not in golf. And so I love to go to the golf course just like any other exec would.
BD: How did you get into the business side instead of hoping to compete as a pro?
JA: I played some in college and was a scratch golfer. But I realized a lot of people were a lot better than me. And then I realized the amount of practice it takes to play at a competitive level while raising a family and building a business at that high of a level. I chose building a business and family over competitive golf.
BD: How does a golfer with only 30 minutes a week available to practice get better?
JA: Go to Golftec for a lesson for the most efficient 30 minutes of practice. We're in convenient locations and so you don't have to drive to club. And you'll be spending it with a coach for supervised practice monitoring your swing and progress.
BD: Does the COVID golf boom last?
JA: Yes, for a lot of reasons. The change in lifestyle is permanent with less business travel and more work from home. Many people have joined private clubs in the last year. And with that flexibility in lifestyle comes more commitment to golf. You can play nine holes on Wednesday afternoon instead of sitting at the Marriott.
BD: Best round of your life?
JA: 68 at Cherry Hills and then the time I played Pebble Beach with my dad.
BD: What's your favorite golf course?
JA: Royal County Down Golf Club in Ireland.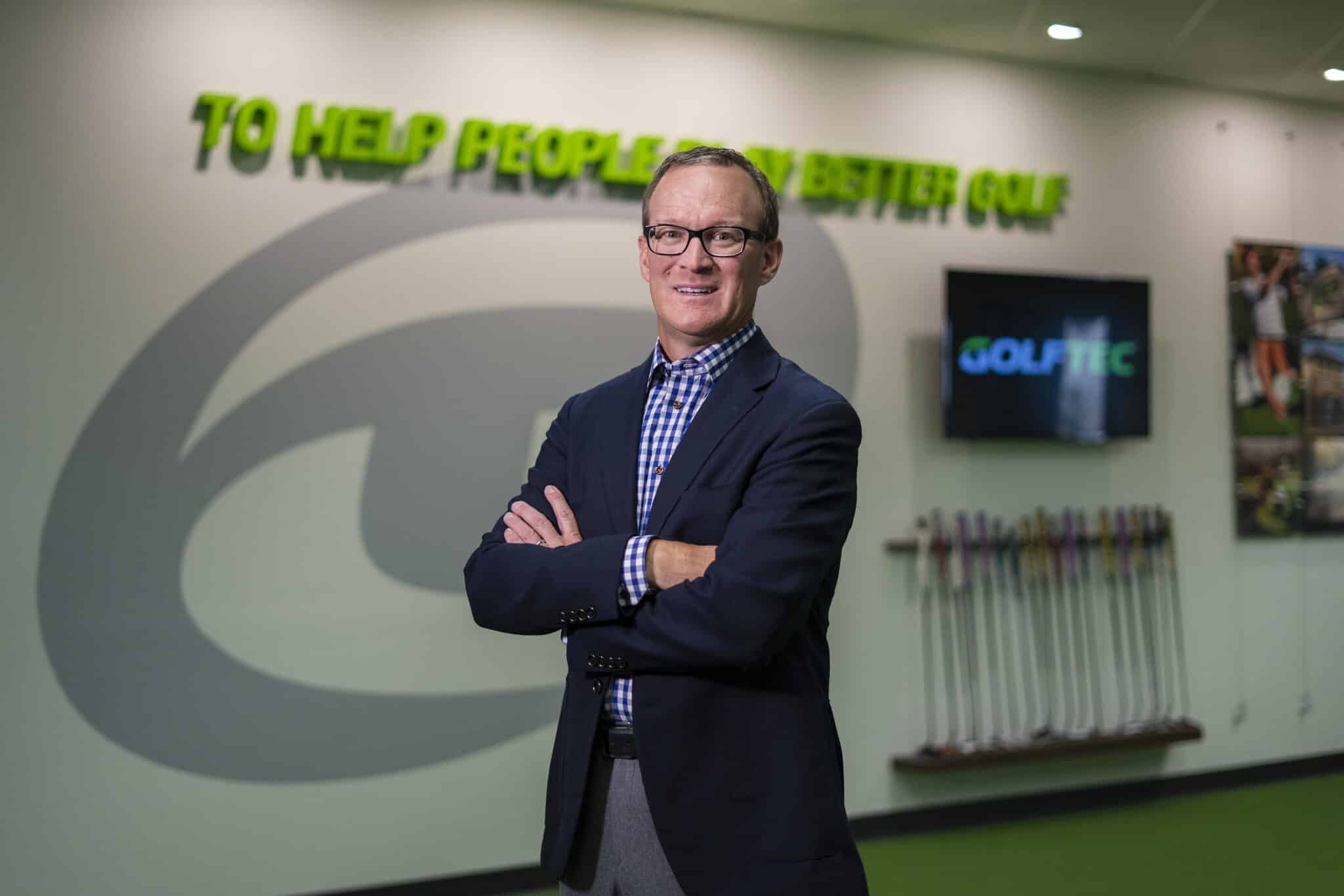 103496