Denver resident Ploy Limpapath was feeling homesick.
So she's decided to bring Thailand to Denver with her new Lucky Noodles restaurant on Colfax Avenue.
"I moved here from Thailand 15 years ago," Limpapath said. "My mother and grandmother have sold food for 40 years as vendors in the market, and I want to tell their story through my food."
Limpapath previously worked for more than a decade at Hibachi grill restaurants. She opened Lucky Noodles at 1201 E. Colfax Ave., Unit 102, with the help of her cousin and friend on July 23.
Customers can try a variety of traditional Thai dishes found in the street markets, such as Street Noodle Soup with rice noodles in chicken, pork or vegetable broth topped with steamed bean sprouts and fried garlic. Limpapath adds her family's twist with dishes such as red curry with grilled chicken and Grandma's Noodle Soup.
"It's a taste of home and of my family's passion and love," she said.
Limpapath signed a lease for the approximately 1,100-square-foot space at the end of February. It was previously home to Triple Tree Cafe. Despite the pandemic, she felt like it was "destiny."
"Nobody knew how bad it was going to get, but if I didn't sign then, I never would have," Limpapath said.
Lucky Noodles is currently open from 10 a.m. to 8 p.m. Tuesday to Sunday for takeout only, although customers can enjoy their food on the shop's patio. Limpapath plans to open for dine-in in the near future but is staying cautious for now.
Limpapath has tried to make the space as "homey and intimate" as possible, adding candles around the shop that she made with handpicked Thailand scents.
"I've read some reviews about people saying Colfax can be intimidating, but I wanted to change that," she said.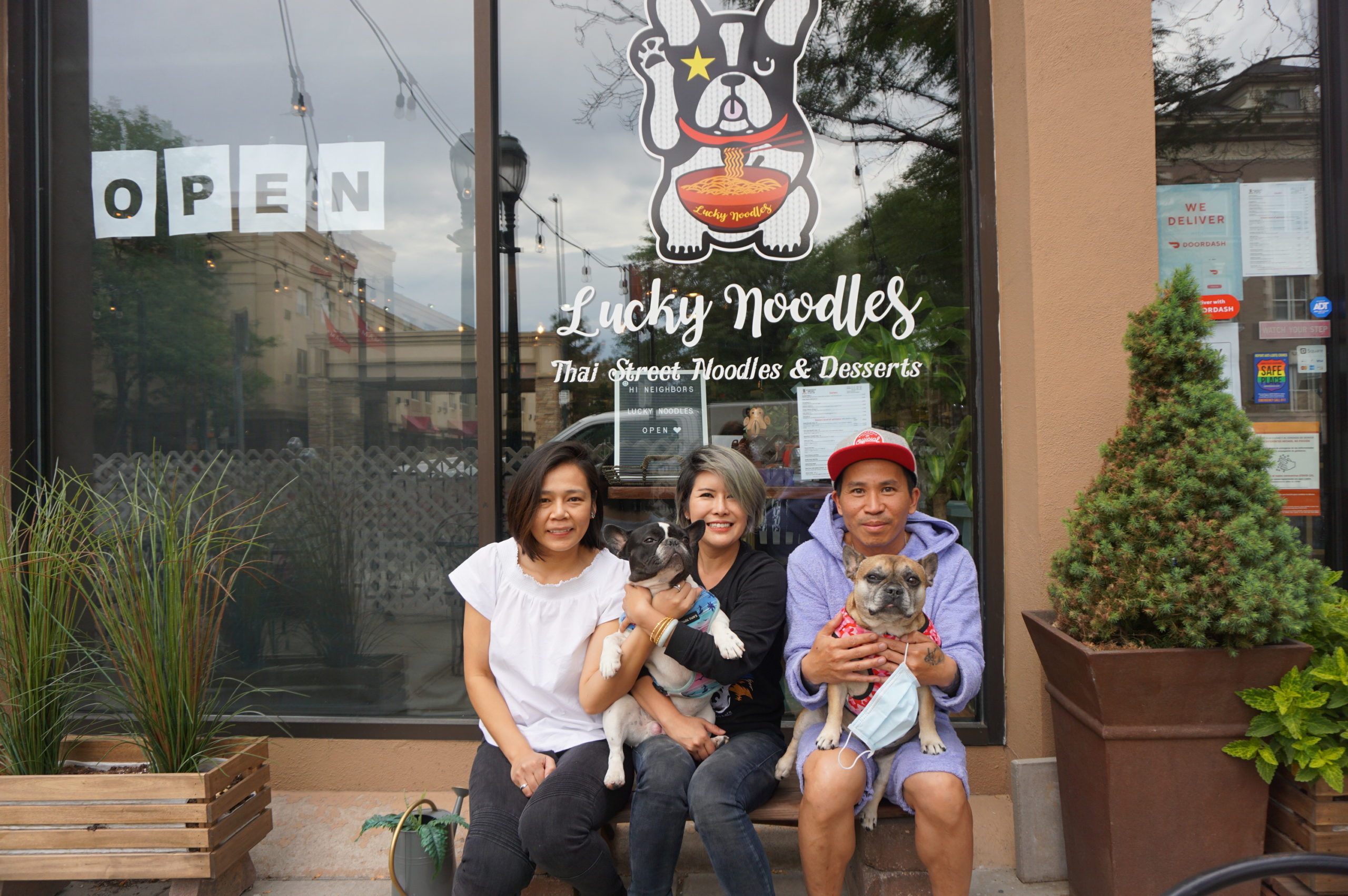 42755