A second alternative name has been formally proposed as an obscure federal board considers whether to rename one of Colorado's most well-known mountains.
Last June, a Denver elementary school teacher asked the U.S. Board of Geographic Names to change the name of Mount Evans to Mount Cheyenne Arapaho. A summary of a March board meeting, meanwhile, shows that the board has since received a counterproposal: Mount Soule.
Both petitions seek to oust John Evans, governor of the Colorado territory from 1862 to 1865, as the mountain's namesake because of his connection to the Sand Creek Massacre of 1864, a slaughter of Cheyenne and Arapaho peoples by cavalry overseen by the Evans-appointed Army Col. John Chivington.
Speaking to Denverite last year, schoolteacher Kate Tynan-Ridgeway said that upon learning of Evans' role in the massacre, she became "offended that our beautiful landmark was named after him." She signaled she was open to alternatives besides Mount Cheyenne Arapaho.
"I'm personally not vested in the new name, but I'm really vested in getting rid of John Evans' name from that mountain," she said.
Documents posted by the federal board state that Karen Naiman submitted the subsequent proposal to change the name to Mount Soule. The name would reference Capt. Silas Soule, who refused an order for his unit to participate in the Sand Creek Massacre.
Mount Evans, located about an hour west of Denver in Clear Creek County, is the 14th-tallest of the Colorado's 14ers. It is one of the state's most well-known mountains, largely because it is one of only two — along with Pikes Peak — that has a paved road to the top.
A board representative did not respond to a request for comment this week.
Despite its distance from the city, Mount Evans is home to Summit Lake Park, which is managed by the City of Denver. Parks and Recreation spokeswoman Cyndi Karvaski said in an email that the department deferred the board's request for comment to the Denver American Indian Commission, and that the renaming proposals are expected to be discussed at a June 30 Tri Ute meeting.
The board said in documents that it "would prefer not to be asked to choose between competing proposals and would hope that the issue can be resolved locally."
Colorado does not have a state names board, which the federal board typically would look to for guidance. Clear Creek County, where the mountain is located, opposes renaming the peak, according to the board.
The earliest reported name of the summit is Mount Rosa, which was handed down in 1863 by artist Albert Bierstadt, whose name now graces a neighboring 14er. The Colorado Legislature declared the peak to be Mount Evans in 1895, two years prior to Evans' death.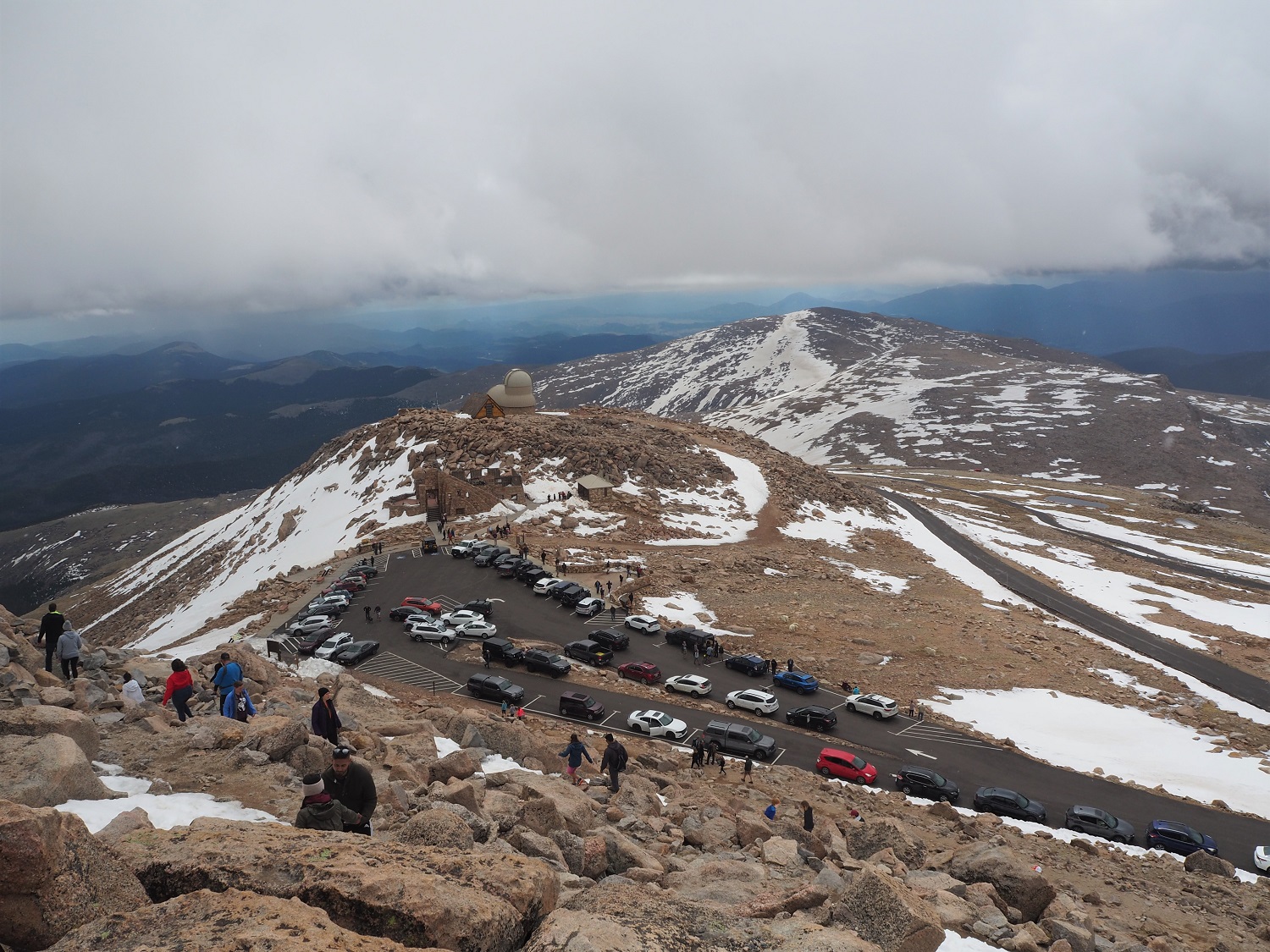 35715