The new owners of Cherry Creek's Pasta Pasta Pasta hope to inspire a renaissance in Denver's Italian food scene.
Vittorio Gallinari and chef Mario Petit purchased the longstanding Italian lunch spot this year. They're also the team behind Monna Pizza, one of the food concepts joining upcoming food hall Edgewater Public Market.
For both restaurants, the Italy natives hope to bring authentic, "Italian-quality" food to the Front Range. They've been working on opening Monna Pizza for years, Petit said.
"In Italy, we have one concept of pizza — it's a square pizza that's already made and it's visible," said Petit, who acts as executive chef for both restaurants. "Usually in Italy you have a really small place, so it's like street food. It's an old concept from Italy, but a new concept for Denver. The food is ready very quickly, and you can see what you want."
The restaurant's space in Edgewater is just the kitchen, Gallinari said. Its Italian-style pizza will be on display every day, allowing for patrons to select their food based on sight.
This concept is mirrored at Pasta Pasta Pasta, which drew Gallinari and Petit to the restaurant. They already had signed a lease for Monna Pizza when they realized the owners of the Cherry Creek outpost were looking to sell.
"While we were waiting to open Monna Pizza, we were in touch with the old tenant of this place and we realized they wanted to retire, because they've had this business for 25 years," Gallinari said. "So we came here several times, and we saw that they offered some good Italian-quality food."
"The concept was good — you order what you see, not what you read from a menu," Petit said.
Open longer now
The pair remodeled the interior of the restaurant and extended the hours.
"We liked this concept, but the old tenant was only open from 11-2," Gallinari said. "So we kept the place and the concept, but we added some different choices."
The restaurant's new hours are 11 a.m. to 7 p.m. Monday through Thursday, and 11 a.m. to 9 p.m. Friday and Saturday. And every day from 4 p.m. to close is a special "Italian happy hour," with a special dinner menu and a drink menu that includes Italian staples such as prosecco and spritzes, Gallinari said.
The menu also now offers the same Italian-style pizza that will be served at Monna Pizza, which will open along with the rest of Edgewater Public Market later this year.
Also, Gallinari hopes soon to launch a formal sit-down dinner with a different menu on Friday and Saturday nights. He hasn't nailed down the offerings, but said it will feature a "real Italian dinner with Italian-quality food and Italian wine."
Gallinari said they kept the staff hired by the restaurant's previous owners, Lisa Miller and Franco Tronchin.
Gallinari and Petit met while Gallinari's son, pro basketball player Danilo Gallinari, was playing with the Denver Nuggets. The Gallinaris regularly ate at Parisi, where Petit used to work, and they began to talk about opening a restaurant.
"In the last five years, I've seen Denver going up," Gallinari said. "It seems really exciting here, which is one of the reasons we tried to find a place here. Denver is full of movement — it doesn't look like it did seven years ago. Now there are lots of young people around."
Gallinari still lives primarily in Milan, but is staying in Denver as the restaurants start up. Petit moved from his native Florence 25 years ago after marrying a Coloradan.
It's Gallinari's first time in the restaurant industry; he once played professional basketball for Italy.
Gallinari and Petit will open a standalone Monna Pizza "if we survive this one" at the food hall, Petit said, but the pair has more definitive goals for Pasta Pasta Pasta. They hope to turn the restaurant into a chain with the promise of "a concept no one else has," Gallinari said, citing the "Italian-quality food."
Pasta Pasta Pasta is at 185 Fillmore Street in Cherry Creek. Edgewater Public Market is set to open this August at 20th Avenue and Depew Street. Zander Rodriguez of David, Hicks & Lampert Brokerage represented Gallinari and Petit in both transactions.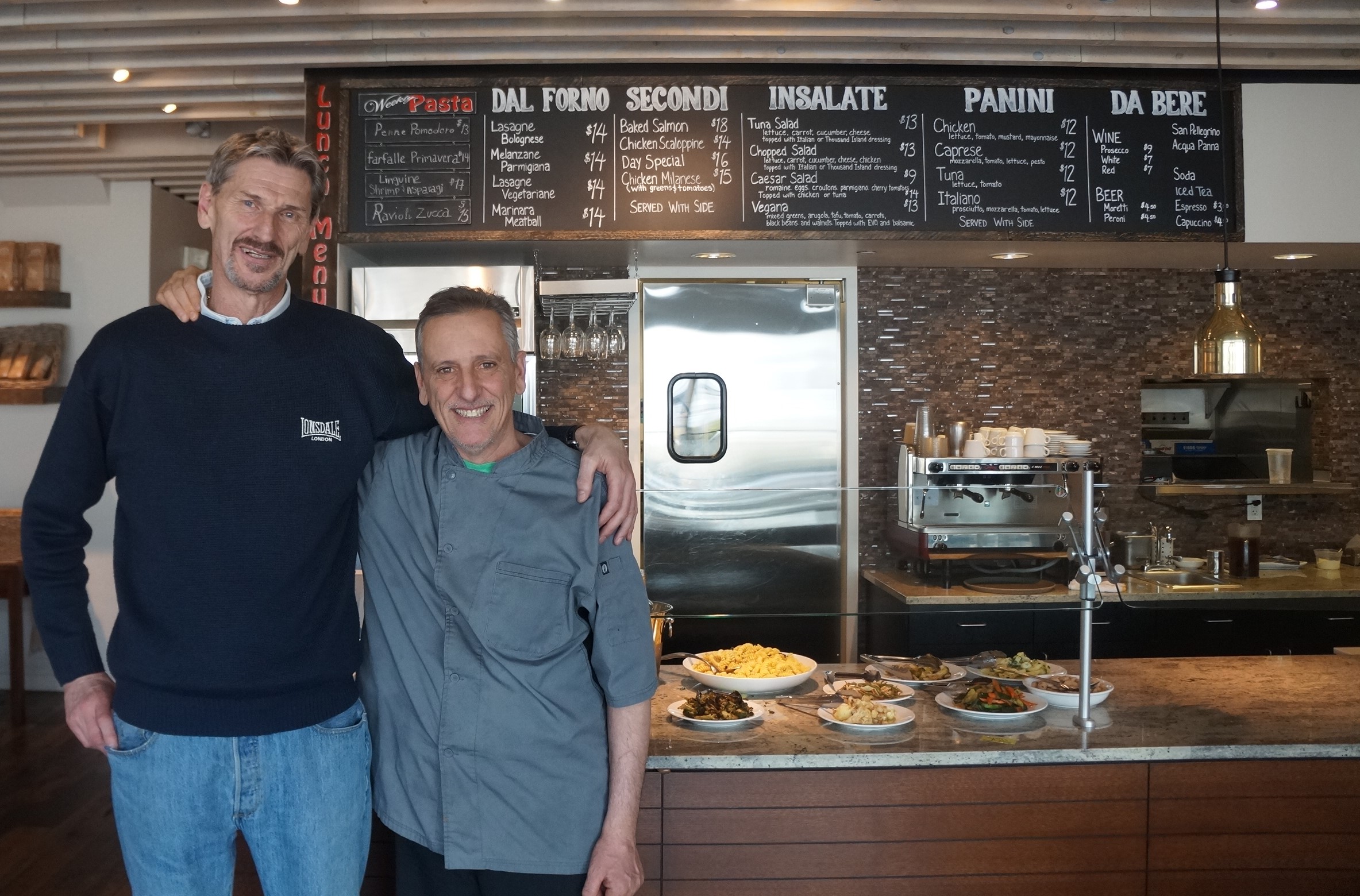 33513