The developer of One Belleview Station in the Denver Tech Center has purchased land nearby after submitting development plans for a new office building.
Denver-based Prime West, acting as 6900 Layton Subsidiary LLC, paid $7.26 million last week for 2.32 acres at the southeast corner of Layton Avenue and Newport Street, according to county records.
The sale includes all of what Denver's city parcel map shows as 4832 S. Newport St., and a portion of the adjacent 6811 E. Chenango Ave. parcel.
The site is undeveloped, and the deal works out to $72 per square foot.
A Prime West executive did not respond to a request for comment Monday.
The property was sold by Glendale-based Front Range Land and Development Co., the master planner of the 55-acre site northwest of the Interstate 25-Belleview Avenue interchange.
Prime West submitted a site-development plan to the city in March, proposing to construct a 15-story building with 384,000 square feet of office space, as well as 16,000 square feet of retail.
The plan calls for 1,235 parking spaces, on floors one through five, as well as one below-grade level.
Prime West has developed 5.5 million square feet of commercial real estate in Colorado, according to its website. The company finished constructing One Belleview Station, a 16-story office building at 7001 E. Belleview Ave., in early 2017, and sold the building for $152 million this year.
Western Union has leased 250,000 square feet in One Belleview Station for its headquarters.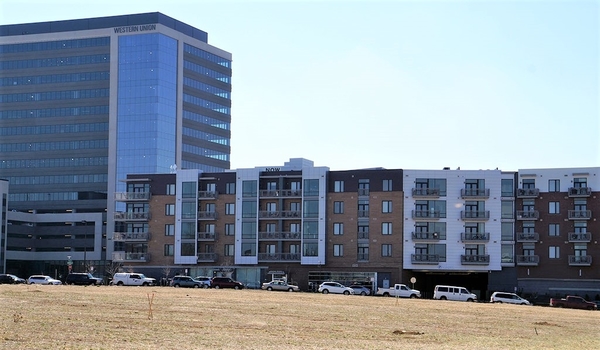 28827