A 10-story building in Capitol Hill, which spent six decades as a hotel before being converted to apartments, has changed hands.
Wisconsin-based Gorman & Company, acting as Colburn LLC, purchased 980 Grant St. in Denver this week for $8.18 million, according to county records.
According to the Denver Public Library, the structure was built by Judge Ernest A. Colburn, and originally housed the Colburn Hotel, which opened in May 1928. A sign with the hotel name is still posted above the front entrance.
Beat Generation figures Neal Cassady and Allen Ginsberg stayed at the hotel, according to the library, and Jack Kerouac is said to have frequented the bar. The hotel closed in December 1989.
Gorman & Company has offices in Denver, Phoenix and Chicago, in addition to its home state. The company entered the Denver market in 2015, when it began developing a $15 million affordable apartment project near the intersection of Federal Boulevard and Alameda Avenue.
The property was sold by NBR LLC, an entity controlled by John and Nancy Riede.
Gorman & Company said in a statement that the Riedes have owned and operated the building since 1990 as apartments for low-income tenants. The company said it was awarded $6.3 million in federal and state low-income housing tax credits in May to help finance the purchase, before affordability restrictions expired.
In addition to the tax credits, the company said it also assembled $12.7 million in tax-exempt bonds and local funding to spend on the purchase and planned renovations.
Renovations will begin in the spring, and will be undertaken without displacing tenants, who include individuals who had been homeless as well as those with special needs, according to Gorman & Company.
The building, which sits on an 0.7-acre lot, has two commercial tenants on the first floor: Charlie Brown's Bar & Grill and Cynergy Chiropractic Center. They will be staying put, according to the new owner.
The Riedes previously owned the largely identical structure just to the south, at 960 Grant St. They sold that building to Denver-based RedPeak in October for $11.25 million.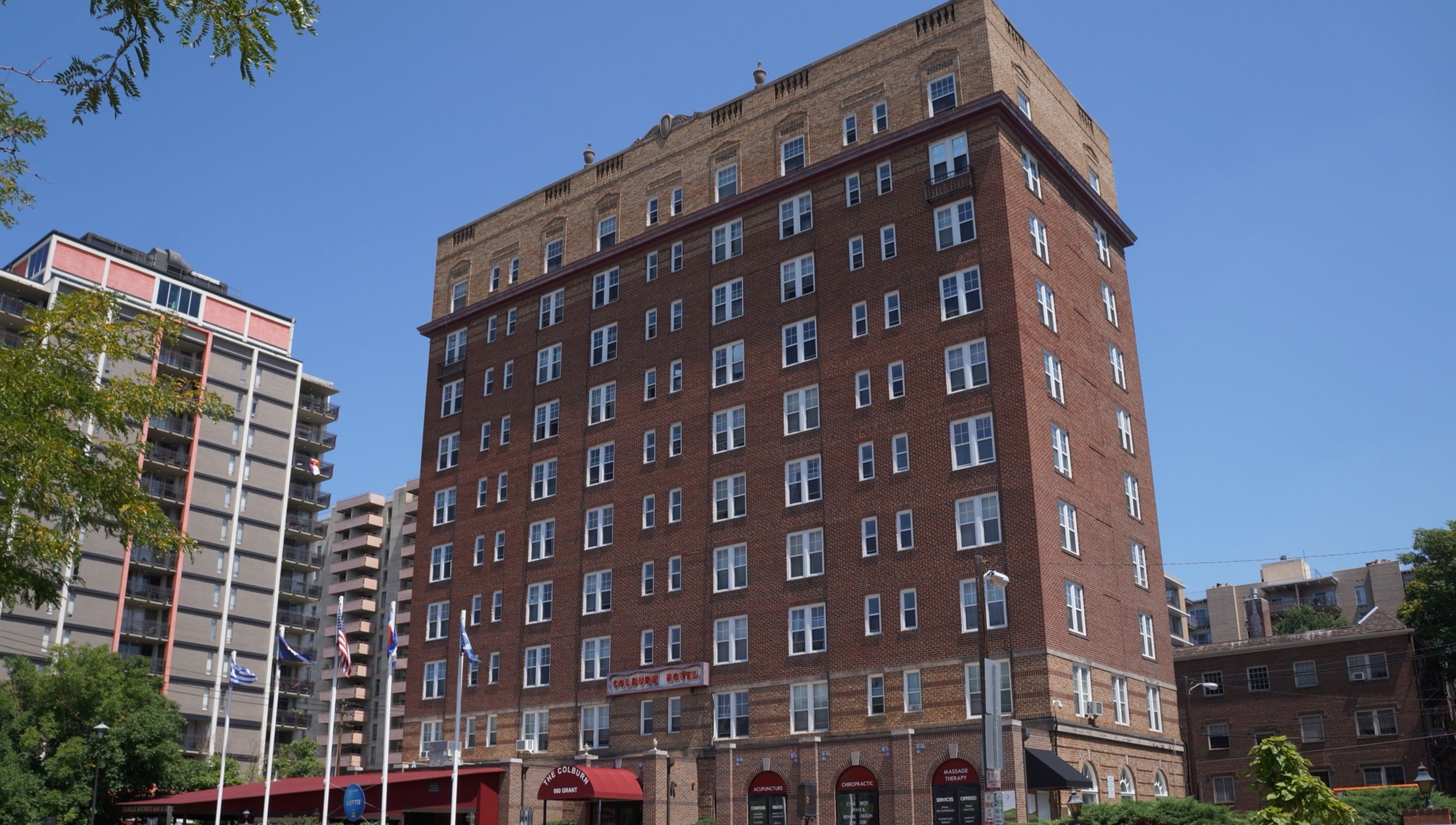 27893