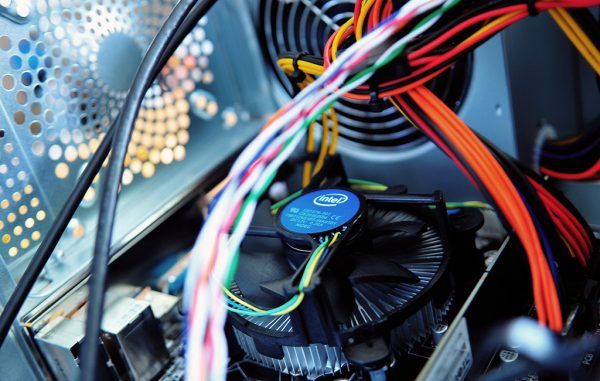 Under the ownership of a Boulder private equity firm, a cloud computing startup has filed for Chapter 11 bankruptcy and is attempting to sell all of its assets.
Ajubeo, founded in 2011 in Boulder, provides cloud infrastructure for customers to store and backup data, competing with similar services from tech giants like Amazon and Microsoft. It is majority owned by Boulder private equity firm Grey Mountain Partners.
In court documents, Ajubeo says it lost customers at the beginning of this year, spooking a potential buyer interested in purchasing its assets and forcing it to let go of half its staff.
Ajubeo says a deal with the same potential buyer hit a snag this month when a vendor sued to seize its server equipment. Ajubeo says it filed Chapter 11 to protect its assets.
"The server equipment houses the debtor's customers' data and is critical to the debtor's operations," Ajubeo said in court documents.
The startup filed its initial paperwork on Aug. 25 showing that it has between $1 million and $10 million in liabilities as well as between $1 million and $10 million in assets. It has not yet filed detailed schedules of its assets, debts and business operations.
Ajubeo says its proposed buyer, which is unnamed, will be a stalking horse bidder in an auction for its assets. Ajubeo also intends to propose debtor-in-possession financing.
The company is represented in court by Joshua Hantman with Michale Pankow and Samuel Kidder with Brownstein Hyatt Farber Schreck.
Grey Mountain acquired Ajubeo in 2012 for an undisclosed price, according to a press release. At the time, the private equity firm said it sought to acquire companies with an enterprise value between $30 million and $150 million. By 2013, Ajubeo had 20 employees and had set its sights on opening an office in New York City.
Three years later, Ajubeo was looking for a buyer. In August 2016, court documents say, the company hired investment bank Drake Star Partners (formerly RCG LLC) to put the business on the market. Drake Star fielded three letters of intent to buy the Boulder company.
Ajubeo had been adding customers, court documents say, but its business turned while it was in talks to sell in January 2017.
"The debtor suffered the loss or non-renewal of key customers, shortened renewal timeframes from a key customer, and diminished prospects for new customer additions," Ajubeo said. "This deterioration in business performance dampened (the potential buyer's) interest in a transaction."
Ajubeo and its would-be buyer broke their letter of intent in March. In an effort to turn the business around, Ajubeo cut its staff from 13 to 7 people. All of the company's officers departed, Ajubeo says, leaving it in the hands of a full-time consultant.
Ajubeo is asking the court's permission to employ Alliance Management as a chief restructuring officer. It would pay Alliance personnel between $375 and $495 an hour, plus a success fee of 2 percent for assets sold up to $1.5 million and 5 percent for assets purchased in excess of that price.
Grey Mountain managing partner Jeff Kuo is identified as chairman of the Ajubeo board in court papers. Neither Grey Mountain nor Kuo returned messages seeking comment.
Bankruptcy documents show that Grey Mountain owns 95 percent of Ajubeo. The remainder is owned by the company's former Chief Technology Officer, Tom Whitcomb. Reached by phone, Whitcomb said he was unaware of the bankruptcy and had not been in contact with Grey Mountain.