The old stand-by cast iron skillet it getting a makeover.
Engineers from Avant-Garde Management Inc. held so many pot luck dinners, employees started dreaming up a new type of skillet. And now the company has sold 200 Flagship Grills on Kickstarter, raising more than $22,000 for a cast iron skillet that uses grooves to drain fat and grease away from food. The pans work on any type of kitchen stove and on open flames and grills.
Natalie Melomed, an analyst with the company who worked on the pan, said her firm's expertise lies more in the scientific method.
"You give an idea to an engineer and then they go with it."
Melomed said that her group wanted to use a platform like Kickstarter before trying other crowdfunding sources or selling the Flagship Grill in stores.
Avant-Garde typically works as a research and engineering company. But after several work potlucks, a group of employees started talking about cast iron cookware. Max Melomed came up with the initial idea for the Flagship Grill. He and the other staffers wanted to build something that kept food juicy and flavorful, but without all the fat.
And there are other tinkerers trying to upgrade the lowly iron skillet. New companies like Portland-based Finex sizzled onto the scene in the past few years. Finex offers a line of octagon-shaped pans with a different style of handle. New brands are aiming to compete with longstanding brands such as Lodge, which has produced cast iron cookware since 1896.
Depending on other projects within the company, three to four people were working on the pan at any time. The Flagship Grill went through several rounds of testing, starting with 3-D-printed versions of the pan in January 2016. Avant-Garde wanted to perfect the shape in plastic before forging the cast iron molds.
"At that point in time we fixed the drawings and started working on our initial mold," Natalie Melomed said.
Staff also experimented with different groove designs inside the pan, as well some of the seasoning options that come with traditional cast iron cookware. A backer from the Kickstarter campaign suggested an insert that could come out of the pan and into other pans, a grill or an open flame.
Once a workable model was created, Avant-Garde employees and their friends began testing the pan in the kitchen.
"We've had so much cast iron cooking, we couldn't believe it," Melomed said.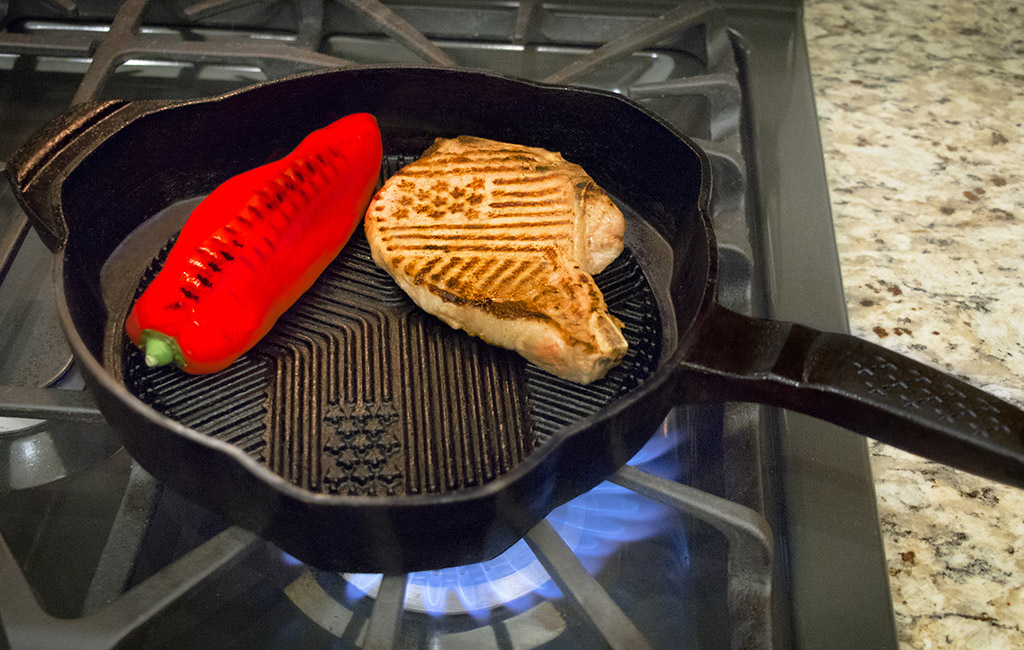 17055