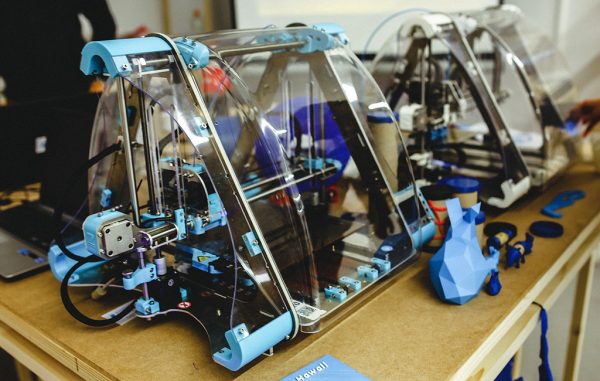 More than a year after developing its first product – laser metal 3-D printing – a startup in Centennial has raised another $5 million in funding.
Nuburu, which makes laser products for metal machining, recently raised $5 million and is looking for another $5 million, according to SEC filings. CEO Mark Zediker said the funding, which came from just one investor, will be used to finish development on Nuburu's newest product.
"We have introduced a product which is superior at welding copper materials," Zediker said. "The main interest we're receiving from the marketplace (is from) battery manufacturing … we've had a lot of success in welding batteries."
BusinessDen previously reported on Nuburu's $4 million capital raise in January 2016. With the most recent capital influx, the firm reached $15 million in funding, according to SEC filings. Zediker founded Nuburu in 2015 after helping launch Littleton-based Foro Energy in 2008, another laser production company for the oil and gas industry. Before that, Zediker worked on developing laser technology for Boeing and McDonnell Douglas.
While moving into the market for welding copper materials, Zediker said the company will still develop its laser capabilities for 3-D printing, but declined to comment further.
Nuburu is located in a 12,000-square-foot facility at 7442 Tucson Way, Suite 130.