The house that burritos built has sold for $3.4 million.
The 5,300-square-foot home made to order in 2001 for Chipotle founder Steve Ells was the highest-priced Denver area home to sell in December – even if the final price tag wasn't quite as hot as when Ells sold in 2008.
Ian Wolfe and Chris Bouc of LIV Sotheby's International Realty listed the four-bedroom, five-bathroom house, which sits on a third of an acre overlooking the Denver Country Club.
The seller is Louis Bansbach IV. One selling point was privacy, Wolfe said.
"The architecture is very unassuming from the street," he said. "What I love about the house is every single room has an indoor-outdoor connection. It was built to entertain and to have people moving from the house into the backyard."
Then, there are the features for foodies. True to the taste of the restaurateur that built it, the house has a wood-fired pizza oven, chef's kitchen and wine room.
For the less gastronomically inclined, the design by architect Thomas Briner boasts space for non-culinary recreation, like a saltwater pool and a home theater.
Ells assembled the property by scraping two houses, Wolfe said. And in a neighborhood known for historic houses, he said, the 16-year-old residence is still the new kid on the block.
The property at 100 S. Marion Parkway hit the market in August 2015 for $3.8 million. Denver property records show the home's final sale price last month, $3.39 million, was about $74,000 less than what Ells fetched when he sold in 2008.
The property, two blocks north of Alameda Avenue, is the second in its corner of Denver to top metro-area home sales in the past year.
In October, the portion of Washington Park south of Alameda saw its most-expensive sale in about 30 years, when a newly built home at 992 S. Franklin St. sold for $3.3 million.
Heather Brecl of LIV Sotheby's International Realty represented the buyers, identified as Cynthia and Bryan Mix in Denver property records.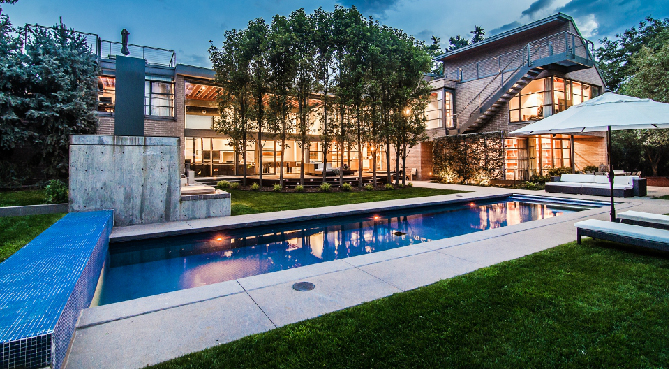 13620