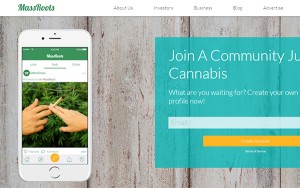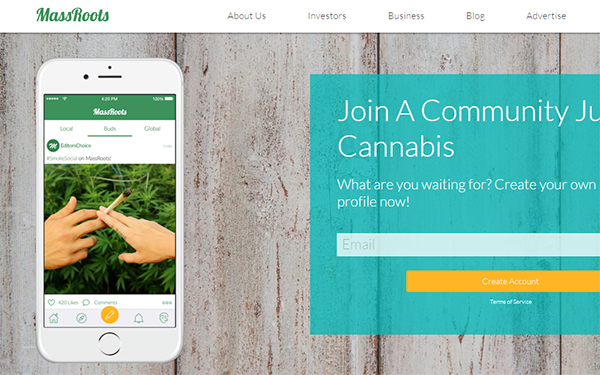 A cannabis-focused social media network finds itself delinquent on its debt payments after three years of capital raises.
MassRoots, a Denver-based social media company which bills itself as a "community for cannabis," disclosed in a Sept. 21 Securities and Exchange Commission filing that it was unable to make $966,000 in required payments to creditors who purchased six-month convertible secured promissory notes in March. MassRoots is now considered in default under the terms of the notes.
The company has raised more than $5 million in capital since 2013, and filed for up to $3 million in capital in February. DiamondRock, one of the company's creditors, helped trigger the default after seeking to convert $25,000 of promissory notes Sept. 20.
MassRoots claims a base of 900,000 users, who use the platform to share their cannabis-related photos, videos and posts while following popular dispensaries and industry news services. The company launched its website and mobile application in 2013, but didn't begin generating ad revenue until 2015. An earnings report filed by the company for this year reported $320,000 in advertising contracts were signed during the first quarter.
Under terms of the default, MassRoots issued 319,008 shares of common stock to its creditors Sept. 20 as a result of failing to repay the promissory notes within six months. As of Aug. 17. the company had issued 51 million shares of common stock.
MassRoots had its application to be listed on Nasdaq denied in May. It would have been the first cannabis company to be listed on stock exchange had its application been approved. The company's stock is currently traded on the over-the-counter market OTCQB under the ticker MSRT.
"With this decision, we believe that the Nasdaq has set a dangerous precedent that could prevent nearly every company in the regulated cannabis industry from listing on a national exchange," MassRoots co-founder and CEO Isaac Dietrich said in a statement then. "This will have ripple effects across the entire industry, making it more difficult for cannabis entrepreneurs to raise capital and slow the progression of cannabis legalization in the United States."
Dietrich and MassRoots did not respond to messages seeking comment about the default by press time.