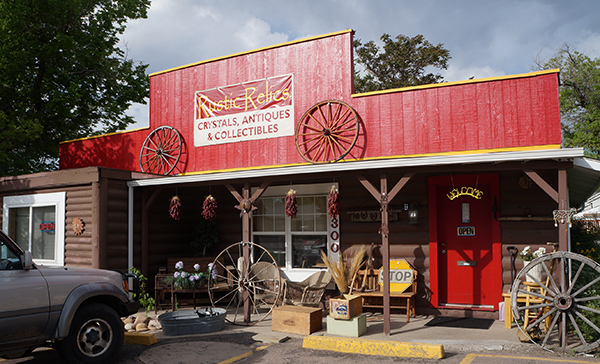 A Lakewood fossils and antiques shop off of West Colfax Avenue is staving off extinction.
Rustic Relics opened three years ago in a log cabin at 2300 Kipling St.. Though the property around it hit the market last spring, its owners just renewed their lease for three years and hope to stay.
"I believe things happen for a reason," said shop manager Linda Barton Cronoble, a geologist by training.
Cronoble wasn't planning to start a store until she spotted the cabin, which she saw as the perfect home for the books, crystals and other knickknacks she and geologist friends had collected.
If the property's next owner doesn't want the shop to stay, she's more likely to close rather than move.
The 2.4-acre parcel, which is zoned for commercial use and also includes an office building, is listed online for $800,000.