After tripling its number of storefronts last year, a Denver clothing brand wants to double its customer base by adding a women's line.
Denver-based Topo Designs will start selling women's shirts and shorts this spring to expand on its collection of backpacks and men's attire.
"From what we've seen with people buying clothes in our shops and posting pictures on our Instagram, we know that women have been buying items from our men's line," said Rebecca Day, a Topo spokeswoman. "Now we're introducing new sizes and fits that are better for a woman's body."
Topo, known for its Colorado-made backpacks, is introducing seven new women-specific items such as T-shirts, flannels and shorts when it launches its spring line next month. Prices will range from $32 for T-shirts to $130 for flannels and fleeces. The company adapted colors and styles from its men's line, which debuted in 2012.
Topo began looking into launching a women's clothing line early last year, Day said, with the initial intention of launching in fall 2015. But production delays pushed the release date to this spring.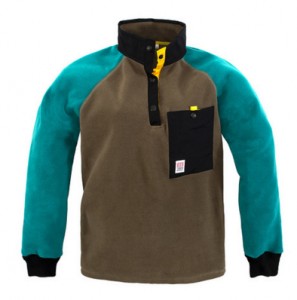 "We don't want this to just be gear that people use on the trail," Day said. "We want to get into people's everyday lives. That's how we've made ourselves known – you don't need a different fleece or jacket for going to work and going out to the trail. I think it's a trend across the (outdoor) industry and things are moving in that direction."

Co-founders Mark Hansen and Jedd Rose launched Topo in 2008, and sold bags online until they opened their first store in RiNo in 2013. Stores in Fort Collins, Boulder and San Francisco all opened last year. The company also expanded to retailers such as REI and Nordstrom last year.

Hansen and Rose originally made their bags by hand, but since have outsourced backpack manufacturing to a Broomfield factory. Topo's clothes are produced primarily in California. The company employs about 20 people.

7902