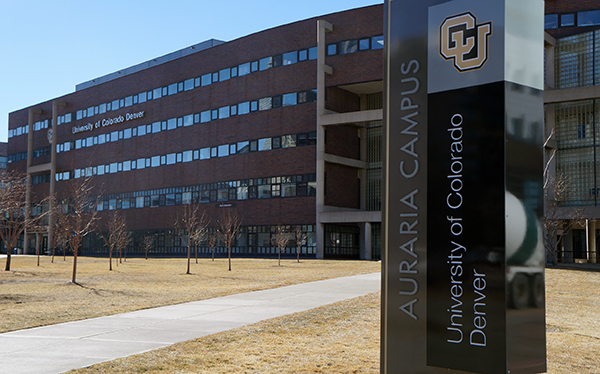 The owners of rival apartments housing students from downtown Denver's Auraria campus once again are feuding in federal court.
In January, a district court in Denver ordered student housing complex Campus Village to pay nearly $10 million for violating antitrust laws by signing on as the exclusive housing provider for many first-year students at the University of Colorado Denver.
But court documents filed Friday show that the plaintiff in that case, a competing off-campus apartment complex called Auraria Student Housing at The Regency, now seeks additional damages for the 2014-2015 school year that were not covered in its previous suit, which was filed in 2010.
And this time, another nearby apartment complex and the meal service provider that feeds Regency residents are joining The Regency in its case against Campus Village.
Campus Village, meanwhile, has swung back by appealing the 2015 decision.
The Regency argues that the University of Colorado Real Estate Foundation (CUREF), which is affiliated with the University of Colorado, violated antitrust laws by requiring full-time, first-year students from more than 50 miles from campus to reside at Campus Village.
That deal was in place even before Campus Village opened in 2006. The suit says the mandate was made to help repay a $50 million-plus bond issue CUREF used to finance Campus Village's construction.
In January, the court ordered Campus Village to pay $9.78 million to the Regency. The University of Colorado Denver ended its agreement to house first-year students in Campus Village soon after the decision.
The case filed last week, like its predecessor, argues that Campus Village was able to charge higher rent and dining fees because its agreement with the school represented a monopoly.
Thomas P. McMahon of Jones & Keller, who is representing the plaintiffs alongside attorney G. Stephen Long in both cases, said he submitted last week's filing to halt a statute of limitation that might otherwise prevent the suit's two new plaintiffs from recovering damages.
But the new case likely will be put on hold until a ruling on the first lawsuit's appeal arrives late in 2016 or early next year, McMahon said, adding that decision could go either way.
"We won at the trial level, but they could win at the appellate level," he said. "I hope they don't … but you just never know what an appellate court will do."
The CUREF, which owns Campus Village, said the company's agreement with the University of Colorado wasn't a scheme to create a monopoly. Instead, CUREF argues the deal was made to recruit and retain out-of-state students on a campus that traditionally has served commuters.
"We did not agree with (that accusation), we still do not agree with it, and that's why we're going through with the appeal," said David Chadwick, vice president of CUREF.
Three plaintiffs signed on to the latest suit filed Jan. 29: The Regency, the nearby Villas at Regency apartments and Denver Dining Services, which provides meal services to tenants at both complexes. Robert Salazar, a Denver real estate investor and developer, and family-affiliated companies own the three businesses.
Together, the Regency and Villas at Regency account for 960 beds. The plaintiffs are seeking damages totaling up to $2.1 million for the Regency, up to $3.6 million for the Villas and up to $900,000 for Denver Dining Services, according to court documents.
Daniel D. Domenico of Kittredge and Michael J. Hofmann of Bryan Cave are representing Campus Village in the appeal, but McMahon said he does not know who will be the defendant's lawyers for the follow-up case filed last week.