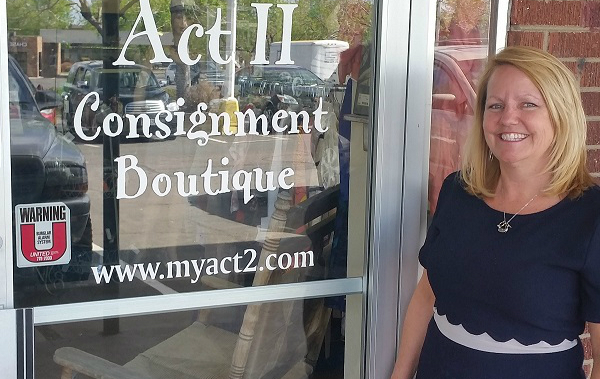 A Denver consignment shop just won $10,000 from Comcast.
Gail Kincade, owner of the Act II Consignment shops on Colfax and in Littleton, won a $10,000 prize from the cable giant in the Innovations 4 Entrepreneurs Contest. The money will go towards upgrading Act II's online store and establishing a social marketing presence.
Kincade won the prize by writing an essay about Act II's experience establishing an online presence and how it affected her business reselling clothing, furniture and jewelry.
Kincade can't recall where she heard about the contest.
"I'd seen it on my Comcast bill or online or something," she said. "I must have had a good afternoon or something."
She's moved into the next phase of the contest and is eligible for one of six $20,000 prizes.
Kinkade bought Act II Consignments in 2007 and opened a second store on Colfax in 2011. She wants to use the increased revenue from online sales to eventually open a third brick-and-mortar Act II store.