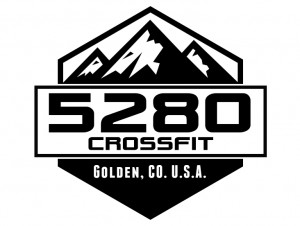 A Denver real estate agent has been sued for allegedly "cybersquatting" and nabbing the logical web address of an upstart CrossFit gym.
CrossFit Inc., the Delaware-based company that owns the rights to the popular CrossFit training regimen, sued Denver realty company 5280 Realty and its owner Joe Sainz in U.S. District Court for allegedly violating CrossFit's intellectual property rights, including its trademarks.
CrossFit is asking the court for the rights to a web address, plus damages.
In January, CrossFit Inc. approved Jason Grubb to open a CrossFit gym in Golden under the name 5280 CrossFit and gave him permission to use 5280CrossFit.com.
When Grubbs tried to register the address, he discovered that Sainz had already claimed the domain name on Oct. 27, 2014. The address redirects a viewer to 5280 Realty's website.
"We own the trademark for 5280," Sainz said when reached by phone last week. "We filed for it in 2007 and registered it in 2010."
Grubbs emailed Sainz on Jan. 13 offering to purchase the domain name, according to the complaint. The two men talked by phone and negotiated a price.
Sainz said that he asked for $750. According to the complaint, Sainz said that he "would consider Grubb's last offer of $450."
Later that day, Sainz rejected Grubb's offer, saying that the site was more valuable, the case claims. The next day, Sainz also registered the domains 5280crossfitgym.com, 5280crossfit.com and 5280crossfitgym.
The complaint states that on Jan. 15, Grubb sent Sainz an email saying that his use of the domain names was illegal.
"The use of the CrossFit name is only allowed by an affiliation agreement" the complaint reads.
Grubbs then demanded that Sainz surrender the domain names without pay.
"I told him 'just because you did that, I'm going to charge you $1,000," Sainz said.
After the negotiation fell apart, Grubb called in CrossFit Corporate. Grubb is not a party in the case.
"I'm relying on them to work the case," he said. "As an affiliate, it's nice to have them manage the entire process."
CrossFit filed its complaint on Jan. 26. It is seeking damages against 5280 Realty and Sainz up to $100,000, plus the cost of litigation.
The CrossFit domain names aren't the only 5280-themed addresses Sainz has registered.
He also owns 5280legalservices.com, 5280magazine.org and fit5280.com, among others. All the domain names redirect to 5280 Realty's website.
"What we will do is counter-sue for extortion," Sainz said. "He's gonna get himself into a fight that he can't win and lose himself a lot of money."
To date, Sainz has never sold a domain name using the 5280 trademark.
"I think we might go into business and open a CrossFit gym," Sainz said.
Grubb still plans on opening his gym in Golden on Feb. 1. He is currently using 5280-crossfit.com.
"It's not perfect," Grubb said. "It's a temporary fix. The primary domain name is optimal, obviously."